04/01/2022
Kroger Expands Access to On-Site Ad Inventory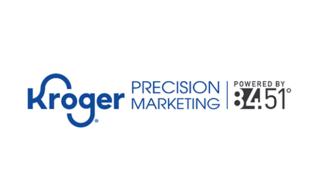 Kroger Precision Marketing (KPM), Kroger's retail media business powered by 84.51, has expanded access to its on-site advertising inventory with new partnerships. Advertisers may now use one of three preferred advertising management platforms to buy product listing ads on Kroger's e-commerce sites. Pacvue, Skai and Flywheel Digital are the inaugural platforms with access to the application programming interface (API), according to a news release from the retailer.
The new capability aims to make it easier for brands and agencies to manage on-site Kroger search campaigns through popular platforms used to manage media with other retailers. KPM's retail media service also offers closed-loop advertising measurement by matching household ad exposure to actual purchases at Kroger.
Nearly 2,000 brands use KPM product listing ads to reach in-market shoppers on Kroger e-commerce sites. These placements inspire purchase at the digital shelf where product visibility is constrained by small screen sizes, according to the release. Product listing ads are also important for brand growth with 38% of clicks coming from households that are new to a brand, according to 2021 internal research from 84.51.
"Our data science creates an easier shopping experience – while also empowering shoppers to discover new products. This new capability makes it easier for brands to influence the millions of daily product searches happening on Kroger sites," said Michael Schuh, vice president of product strategy & innovation at KPM, in the release. "With shopping routines under disruption, it is more important than ever for us to help brands be seen in the digital aisle."
GroupM, WPP's media investment group, is an early partner of KPM to test the capability.
Path to Purchase Institute