03/14/2023
Canadian Sports Retailer Unveils New Banner
Team Town Sports will initially open three stores, bringing an inclusive retail destination for all team sports equipment and service needs to Canadians in key markets.
Sporting Life Group, a retail company that operates Canadian banners Golf Town and Sporting Life, has unveiled its third national banner, Team Town Sports.
Team Town Sports will open its first three stores in May and July in Calgary, Alberta, and Mississauga, Ontario. The stores, as well as an e-commerce website set to launch this spring, aim to bring Canadians an "inclusive and elevated" retail experience for team sports equipment and apparel needs, from hockey, basketball, lacrosse and soccer to curling, cricket and ringette, according to a recent media release.
The forthcoming stores are said to be inspired by iconic sports stadiums, marking an "epic introduction" to the underserved team sports arena within the Canadian consumer landscape, per the retailer's release.
Sporting Life Group's namesake sports and lifestyle banner, Sporting Life, operates 14 "high-end" stores located in malls across Canada's largest cities; while Golf Town operates 47 stores coast to coast and offers a wide selection of top golf brands, expert staff and custom fitting services and technology.
"By making it a place where all customers can access the equipment they need to play and train for the team sports they love, Team Town Sports represents the reinvention of the sports retail experience," Chad McKinnon, president, Sporting Life Group, said in the release. "Our goal is to meet the needs of a diverse Canadian population with a model that feels welcoming and inclusive. Our latest concept will feature all team sports under one roof, allowing us to connect with our customers through a shared passion for sports."
Following the initial locations, Team Town Sports is poised to continue expansion with an estimated 25 stores across Canada, creating 2,000-2,200 new jobs. The banner's introduction reflects the next stage of growth and opportunity for the Sporting Life Group and the communities it serves.
The initial Team Town Sports locations are:
Market Mall in Calgary, Alberta, opening May 11 at 3412 49th Street and spanning approximately 26,000 square feet.
Heritage Mall in Calgary, Alberta, opening May 24 at 33 Heritage Gate and spanning roughly 34,000 square feet.
Meadowvale Town Centre in Mississauga, Ontario, opening July 24 at 3135 Argentia Road and spanning approximately 30,000 square feet.
The stores will feature a contemporary design, leveraging a "high service" model to offer full end-to-end service, per the release. Team Town Sports says inclusivity will run deep at the retailer and will be best reflected in the staff that brings product expertise and passion for sports to consumers, as well as the categories of products available to them.
The product assortment covers all team sports, genders and ages, including Kids' Kingdom, a dedicated section of each store that will cater to the youth sports segment aiming to provide a memorable entry into their team sports journey.
Team Town Sports will also offer an extensive and wide-ranging product assortment for female athletes, which the retailer calls a "historically underserved" customer base in the Canadian sports retailing market.
The stores will additionally be equipped with simulation technology, customer service expertise and custom fitting for equipment.
See the gallery below for image renderings of Team Town Sports' planned in-store layout that were shared with the Path to Purchase Institute.
Image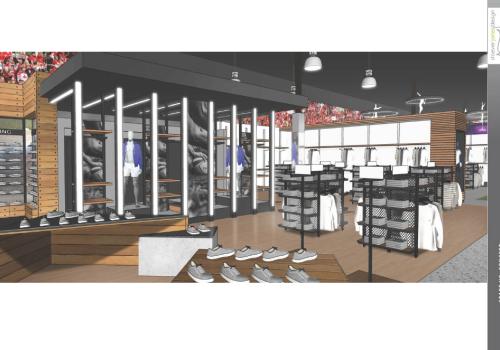 Image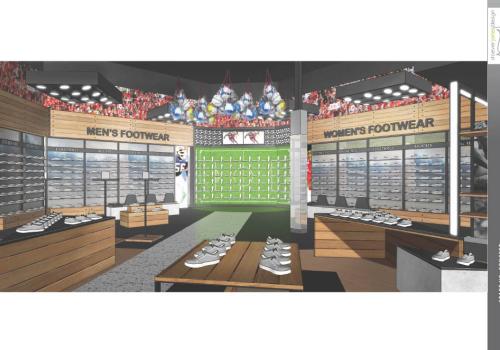 Image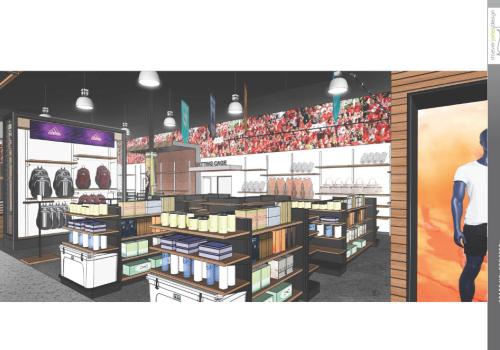 Image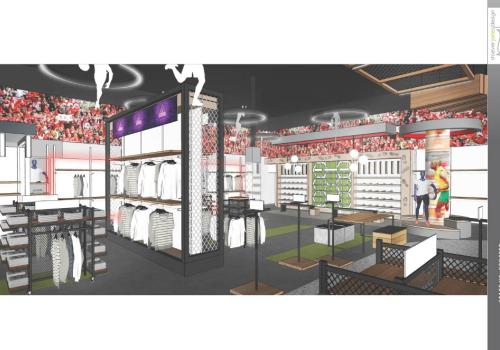 Image