06/06/2023
A new concept store in Vancouver provides Canadian brands a unique space to tell their story.
Gallery
Image
Image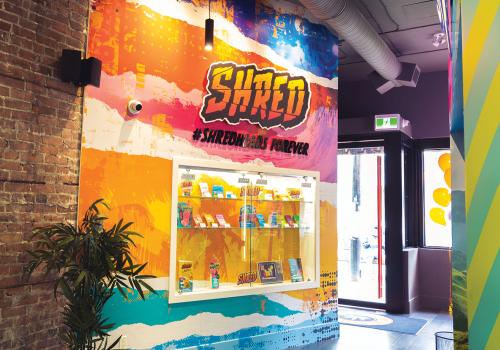 Image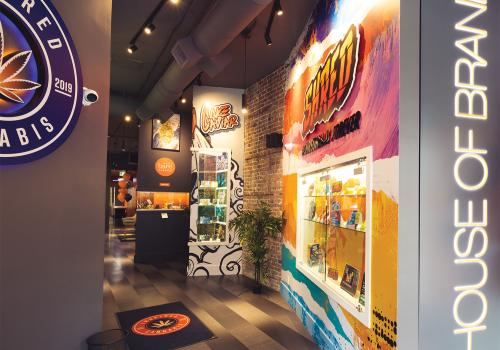 Image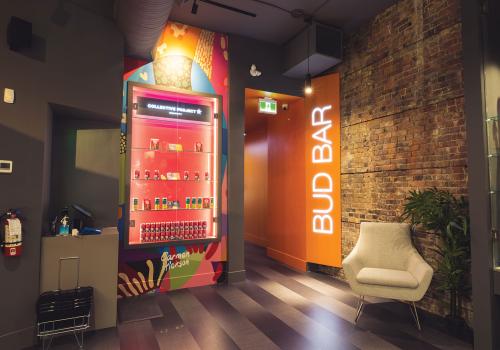 Image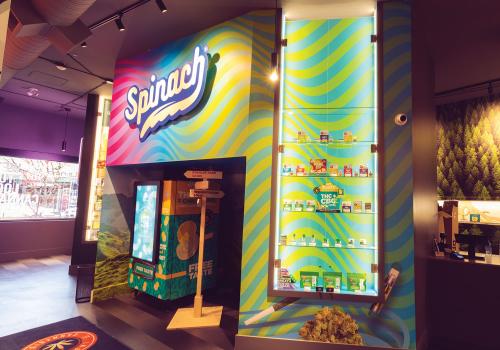 Image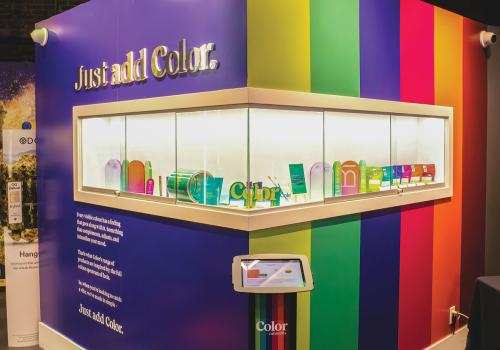 Jesse Dhami, co-founder of Inspired Cannabis, says the goal of the House of Brands concept is to provide Canadian brands a unique space to tell their brand story to the public. "As the legal cannabis industry is still young and highly regulated, it is difficult for brands to communicate their message in traditional dispensaries," Dhami says. "Navigating through the [House of Brands] gallery, shoppers can learn and experience the history, cultivation, technical details, creative aspects and influence of various leading cannabis brands. In some cases, these experiences are 4D."
Not all the vignettes employ the same level of eye-popping color, however, and each display offers its own creative. Simply Bare Organic by Rubicon Organics, for example, opted for a warmer-toned minimalistic look for its space, while Organigram's Shred brand offered a colorful graffiti-like aesthetic and Cronos' Spinach cannabis opted for a funky retro-themed vignette that was relatively larger than many of the other brands.
Spinach's designated space also notably includes a branded vending machine with a large touchscreen that dispenses free samples of its Chill Bliss gummies in the pineapple starfruit flavor.
Dhami reveals that Inspired Cannabis let the brands take the lead on the creative direction for their own installations. "We gave a lot of freedom to participating licensed producers to express their brands in unique and impactful ways," he says. "Consumers engage with installations that are educational, experiential and, most importantly, fun."
One noteworthy installation is from Entourage Health's Color Cannabis brand, which offers no shortage of color in its products or design, making it a particularly perfect fit for the House of Brands concept. The brand uses a 3D multicolored vignette encouraging shoppers to "Just add color" with its products, which are inspired by "the full colour spectrum of feels," according to the display's messaging. It also includes a touchscreen for shoppers to explore and learn about the product in greater depth.
Dhami says the cannabis company took advantage of the store's existing design elements, such as the 18-foot ceilings and exposed brick, and incorporated a "modern aesthetic using height, angles, glass and creative lighting to make the space feel fresh and exciting."
Inspired Cannabis has 16 stores nationwide, with seven locations in British Columbia, two in Saskatchewan and seven in Ontario — all offering a curated range of cannabis products. Continued growth is expected in 2023, with additional stores to be announced in the coming months.