With the petcare category showing no signs of slowing down, retailers in the channel and beyond are expanding how they reach and serve shoppers and their fur babies. Read on to learn how pet retail leaders are meeting consumers wherever they are and growing in-store experiences.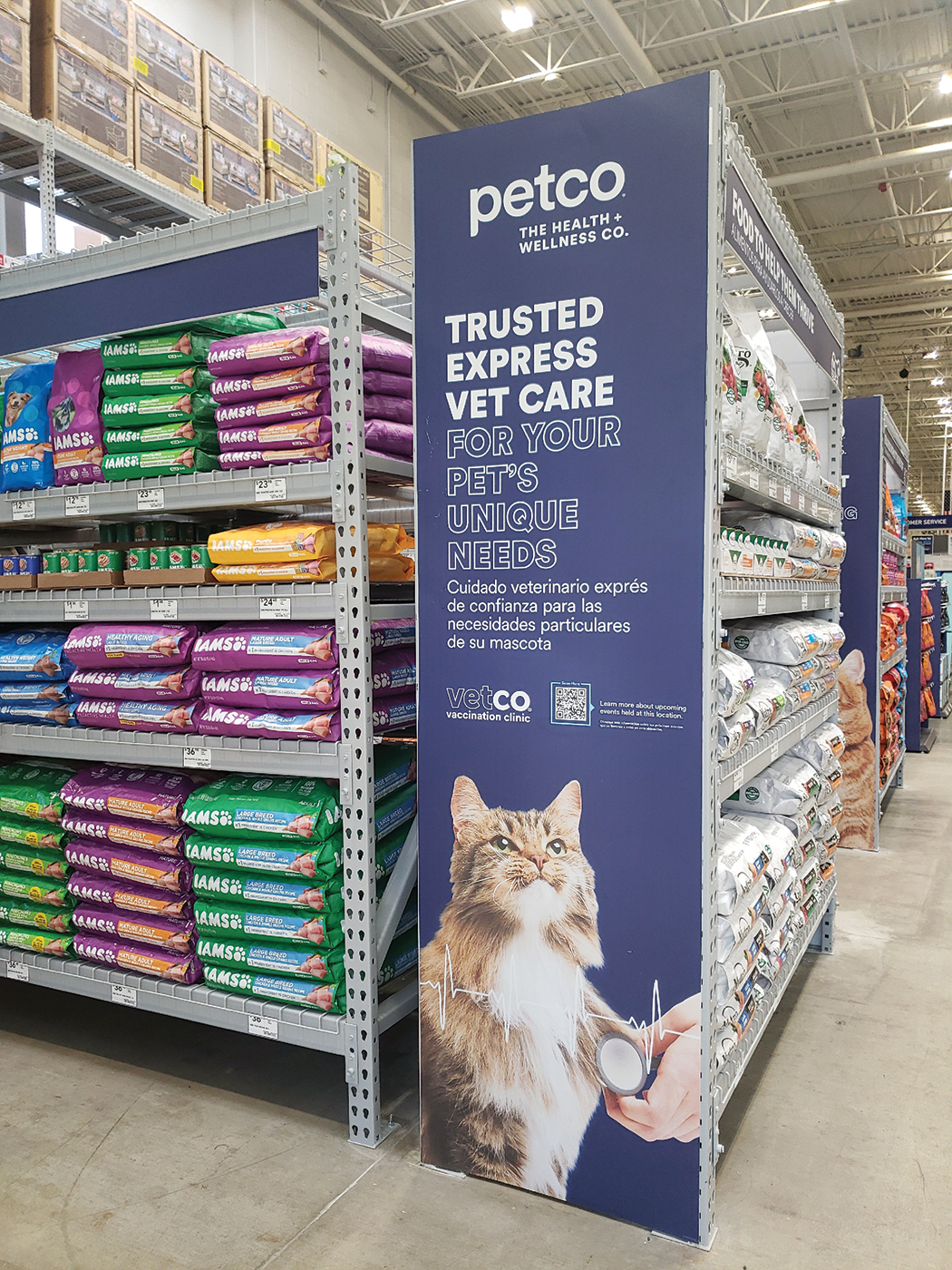 Lowe's + Petco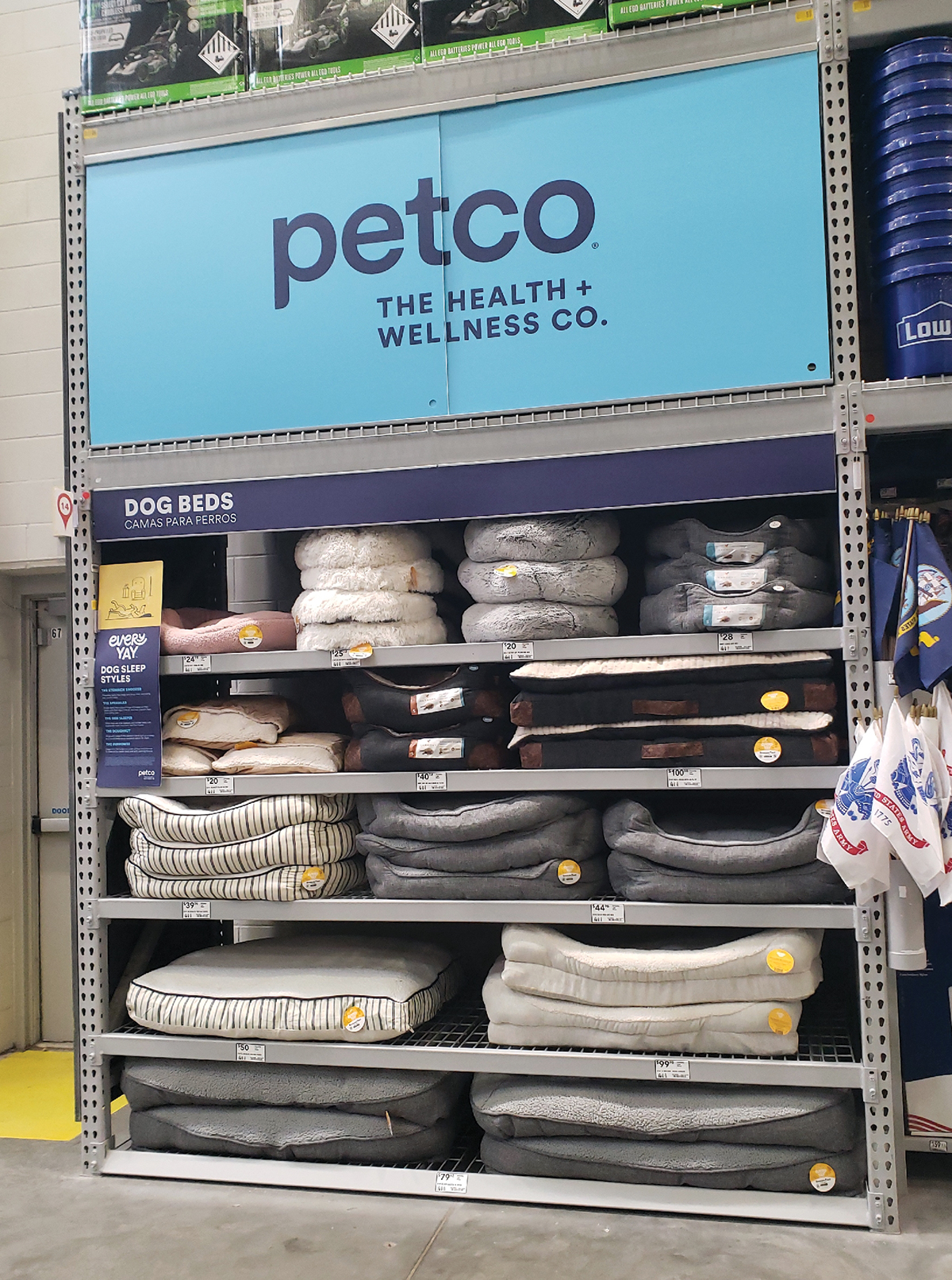 Petco Health and Wellness Co. recently found an unlikely friend in home improvement retailer Lowe's. The two joined forces to roll out a
store-within-a-store
pilot program that unites products, services and expertise — for both the home and pets — under one roof at select Lowe's locations. 
The first Lowe's + Petco shop opened in early February at a Lowe's in Alamo Ranch, Texas. The partners plan to expand to 14 additional Lowe's stores in Texas, North Carolina and South Carolina by the end of March.
While Lowe's has long permitted pets in its stores and sold a selection of pet products, Lowe's + Petco will provide a unique customer experience for pet parents. The concept offers a curated assortment of Petco's pet nutrition, health and wellness supplies and services, including Petco's owned brands (e.g., WholeHearted, Leaps & Bounds and So Phresh), as well as popular national brands. The department is made up of short aisles and gondola displays with bilingual signage, colored in Petco's signature blue and navy reflecting last year's "Petco, The Health + Wellness Co." rebrand. 
Lowe's + Petco also offers a selection of Petco's pet services, including Vetco vaccination clinics, microchipping, prescription pest prevention and mobile grooming at select times and locations. Pilot locations also staff knowledgeable Petco employees during peak hours to offer pet-focused guidance alongside Lowe's associates' advice on home improvement projects.
Products are available to purchase in stores or on Lowes.com via a dedicated "Petco at Lowe's" hub for curbside pickup, contactless pickup via lockers, or at the customer service desk at Lowe's pilot locations.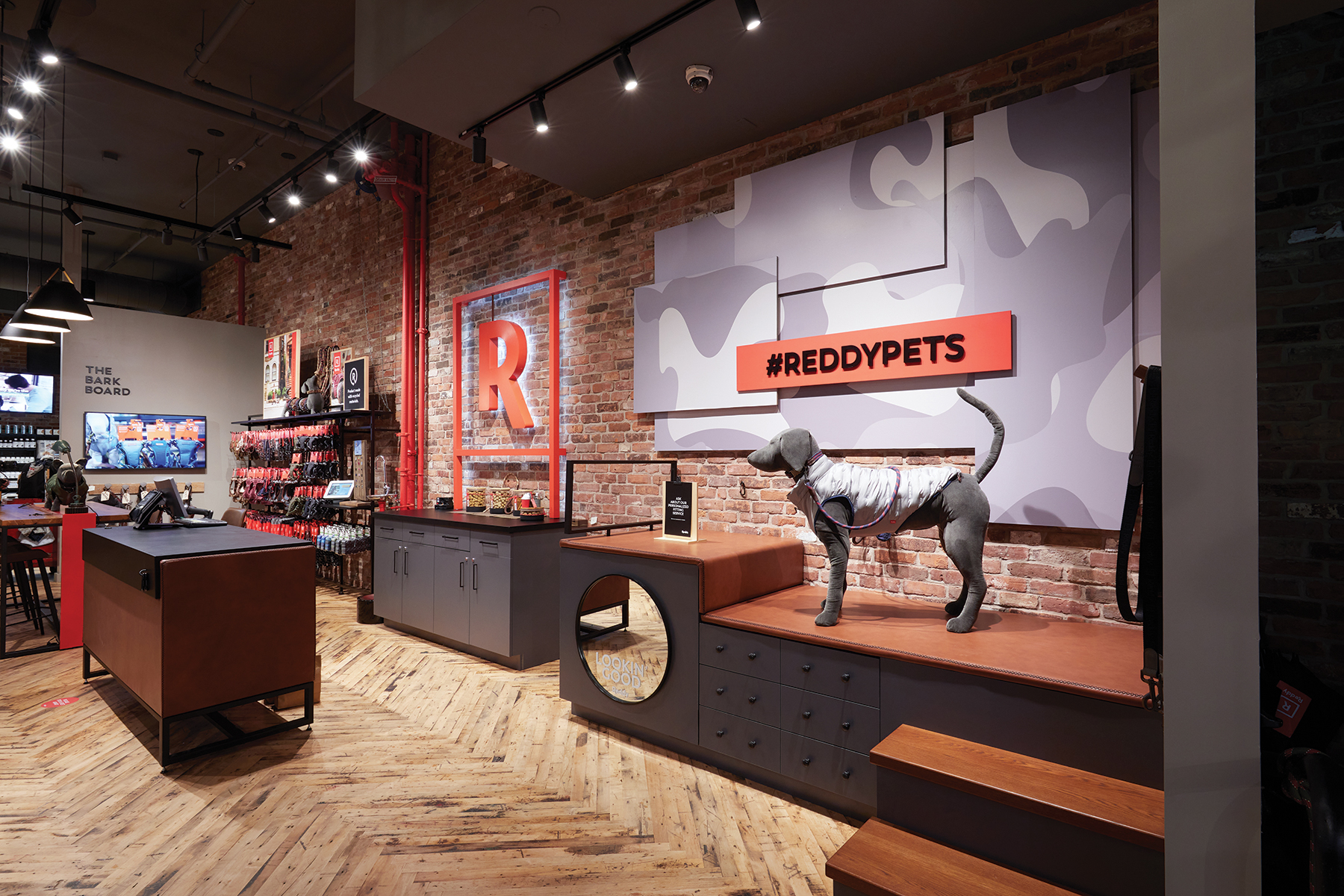 Petco's Reddy Flagship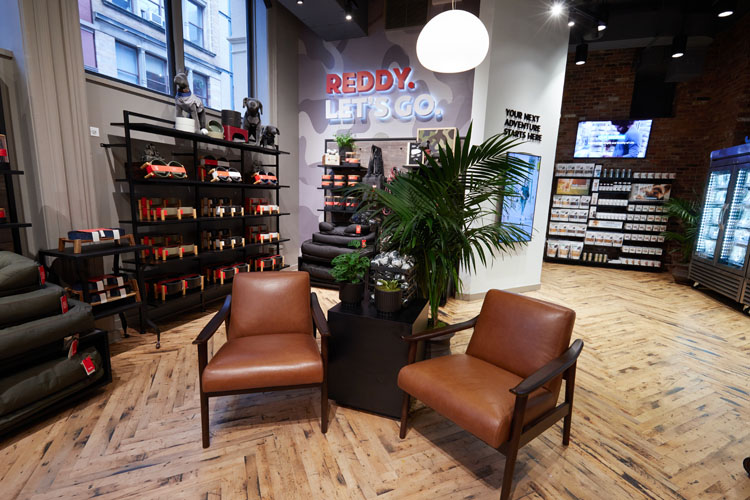 In October 2021, Petco opened its first Reddy flagship store in New York's SoHo neighborhood. The Reddy store — which is dedicated to its premium lifestyle private label for dogs — serves as an urban boutique offering an elevated shopping experience and curated Reddy merchandise for pets and pet parents.
Reddy launched in 2018 and quickly became one of Petco's most popular brands, inspired by Millennial pet parents looking for high-quality, functional and sustainably made products. The brand assortment spans apparel, collars, leashes, harnesses, beds, bowls, feeders and travel accessories. With Millennials being Petco's original inspiration for the brand, that also carried true in the design of the physical store, which was created in partnership with architecture and design firm Little. 
The Reddy store offers an interactive experience, including a lounge area with free Wi-Fi, phone charging stations at a customization table, a fitting station, Instagramable walls and decor, a refrigerated wall for cold dog food, a "Bark Board" for community updates and a pet polaroid wall showcasing furry shop-goers in their element.
"Owned brand innovation and growth continues to be an integral part of Petco's overall strategy, and Reddy is at the forefront," says a Petco representative. "Petco has more than 55 years' worth of expertise designing pet products and we're applying that credibility to this Reddy boutique."
In the coming months, Petco plans to offer a calendar of events at the store for locals. "We offer customization services like personalized pet tags and on-site product monogramming, which we continue to enhance for our customers," says the rep, adding that Petco will also offer products exclusive to Reddy SoHo and launch new product innovations this year.
"Reddy addresses a white space in the market across both national and private brands, by delivering clever, effortless solutions for pet parents, with an aesthetic that fits seamlessly into the urban millennial lifestyle," the rep says. "We know that Reddy shoppers care about sustainability, an on-the-go lifestyle and outdoor activities, so we've created a brand that perfectly caters to this audience."
Wag N' Wash Acquisition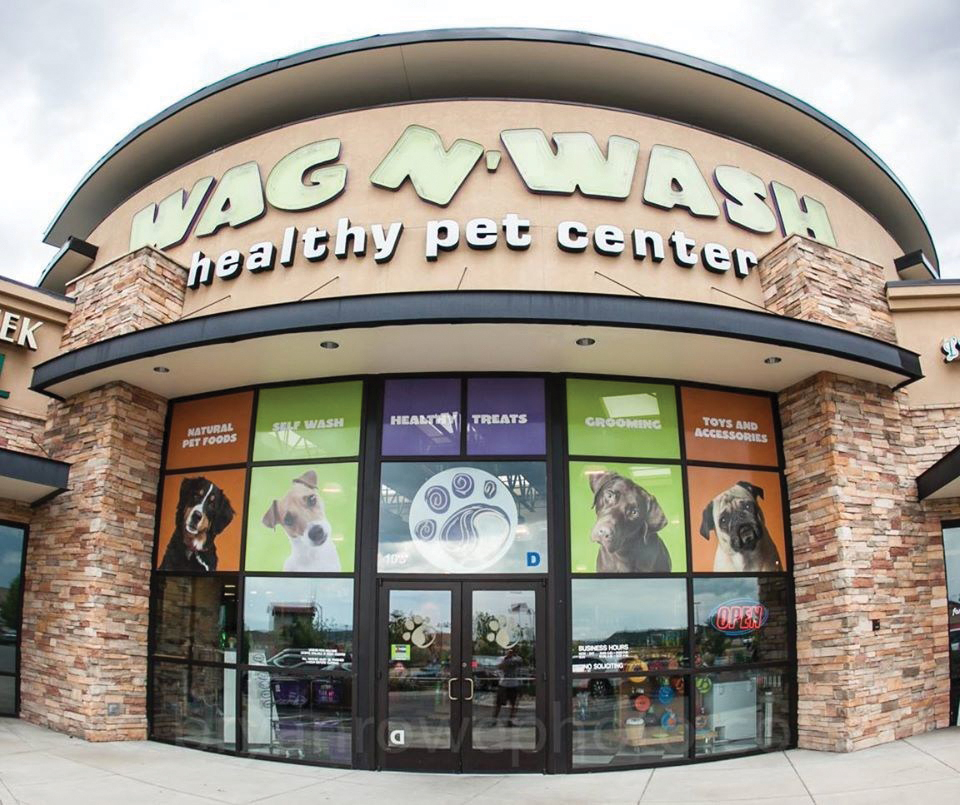 Pet Supplies Plus took a different approach to expanding its store experiences with the acquisition of Wag N' Wash, an emerging natural pet food, self-wash and grooming franchise with 15-plus locations.
Pet Supplies Plus, which has a 600-plus existing store footprint, offers a range of services, prescription fulfillment and a full assortment of pet products for all types of animals. Wag N' Wash is mainly focused on self-wash, grooming services and natural food options primarily for dogs and select cat items. 
The stores will continue to operate as separate entities, providing pet product knowledge, personalized services and a distinct local shopping experience in their respective communities, according to Pet Supplies Plus. 
"Both Pet Supplies Plus and Wag N' Wash believe in community, local retail and a fun experience in our stores. This was the right fit," said Jef Strauss, Wag N' Wash original founder, in a media release. "With strong infrastructure behind them, passionate owners can build local relationships and deliver the ultimate experiential retail experience."