Nominated by their industry peers and selected by our editors, this inaugural list of winners is an impressive group of rising leaders who are redefining the future of commerce marketing.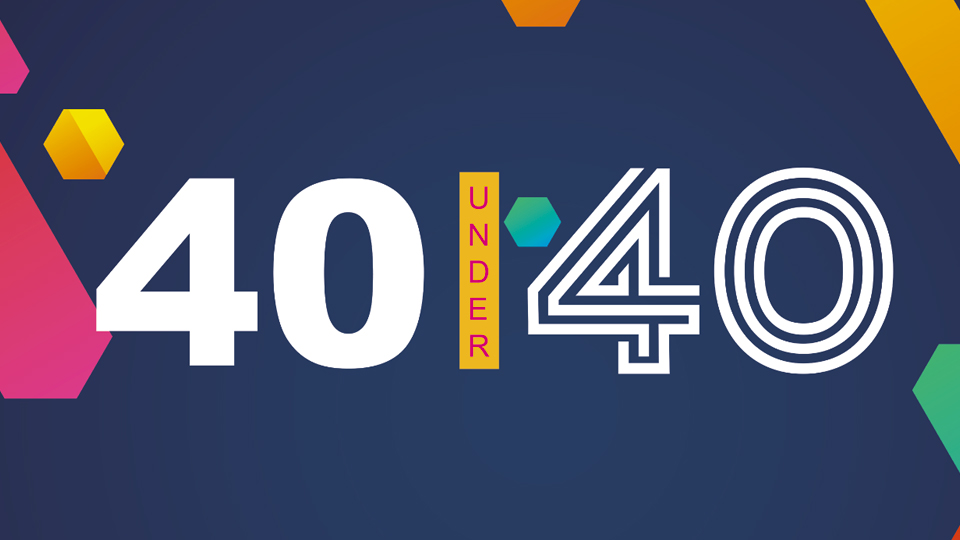 Ross Archer-Haynes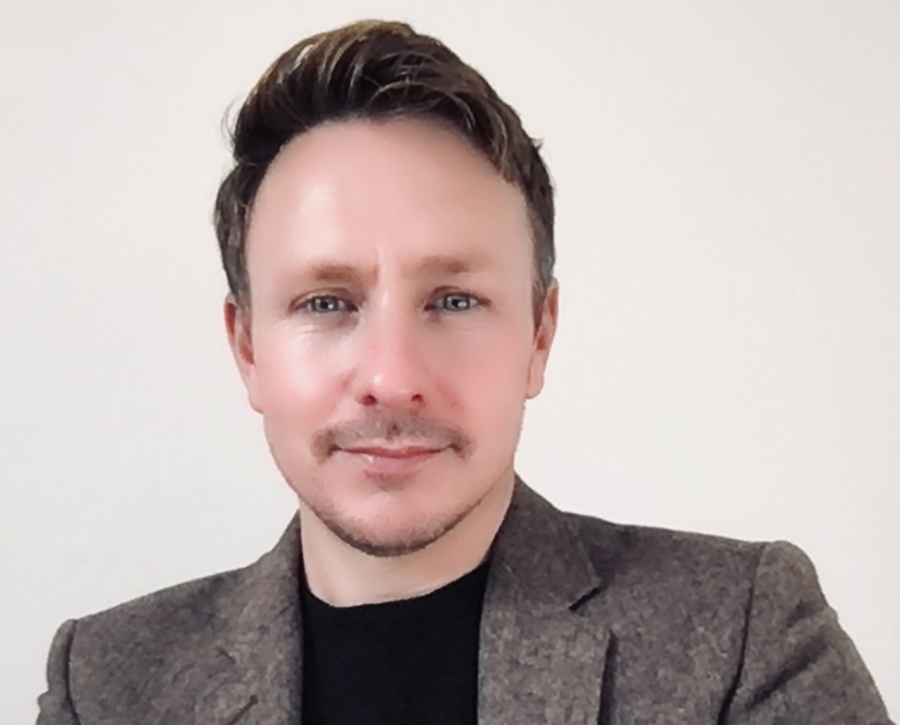 Senior Director, Retail Marketing
Paramount Consumer Products & Experiences
Age 37
Archer-Haynes has experience across brand, franchise, retail and e-commerce marketing in North America, the U.K. and the Europe/Middle East/Africa region from his 14 years at Paramount. He has led the development and execution of retail marketing campaigns for some of its largest intellectual properties, including "Paw Patrol: The Movie" (marking the largest marketing program ever for a preschool franchise at retail in August 2021; the effort saw more than 1.6 billion total impressions), "Baby Shark's Big Show," "Yellowstone" and others. He activated a cross-retail celebration for "Blue's Clues" 25th anniversary with a TV spot and TikTok influencer campaign that delivered more than 100 million impressions; developed an e-commerce marketing strategy across top retail accounts that resulted in double-digital sales growth online; and oversaw a Nickelodeon pre-Easter shopper marketing program with celebrity influencer Ashlee Simpson-Ross and her family that increased sales by 15% year-over-year at top retail accounts in key seasonal categories. He also led an exclusive JoJo Siwa retail campaign at Walmart. The first-of-its-kind content activation was amplified through a brand store refresh, exclusive photo AR filter and digital media. It delivered more than 65 million impressions and 11% sales increase across the store.
FUN FACT: Archer-Haynes has been part of the 1000 Miles Run Club (1KRC) for the past three years, running more than 1,000 miles a year.
Abbey Ash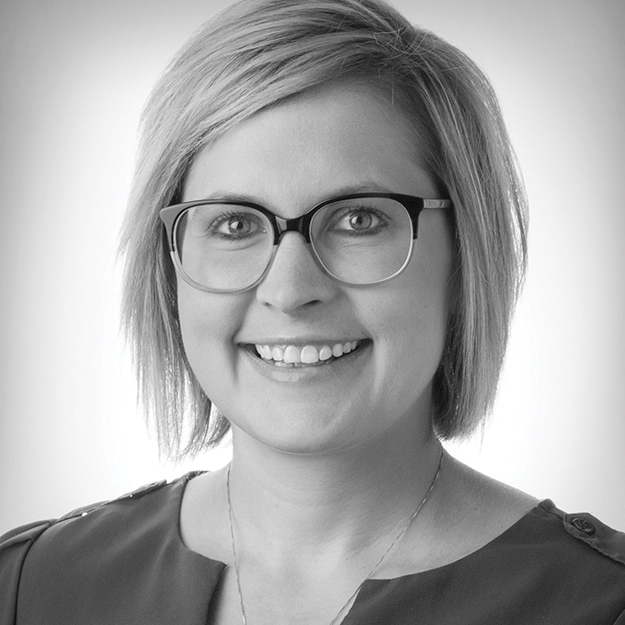 Partner, Chief Marketing Officer
Phoenix Creative Co.
Age 37
Ash interned at Phoenix Creative while in college, then joined the agency full time after graduating in 2007, focused on Anheuser-Busch InBev and its trade marketing efforts. Through her early leadership, the agency has seen marked growth, including as an agency-of-record with Mondelez International for the past 10 years, serving as its lead agency for growth business, including drug, value and convenience customers, as well as strategic support for key initiatives. In 2019, the agency was named the P-O-P and in-store experience agency for 7-Eleven. She points to her work with the chain's Big Bite Pizza Store Takeovers, leading a team of designers, printers and copywriters in the development of graphics on the exterior of several Dallas stores. Interior transformations showcase custom photography and point shoppers to the hot food section, and national rollout is now underway. Ash was also key in partnering with 7-Eleven to develop P-O-P and digital assets for several of its QSR models, including Roost, Laredo Taco Co. and Parlor Pizza. The agency has nearly doubled in size over the past three years under her guidance and she prides herself on building, growing and nurturing others' careers.
FUN FACT: Ash has been with Phoenix Creative her entire career.

Kimberly Biertempfel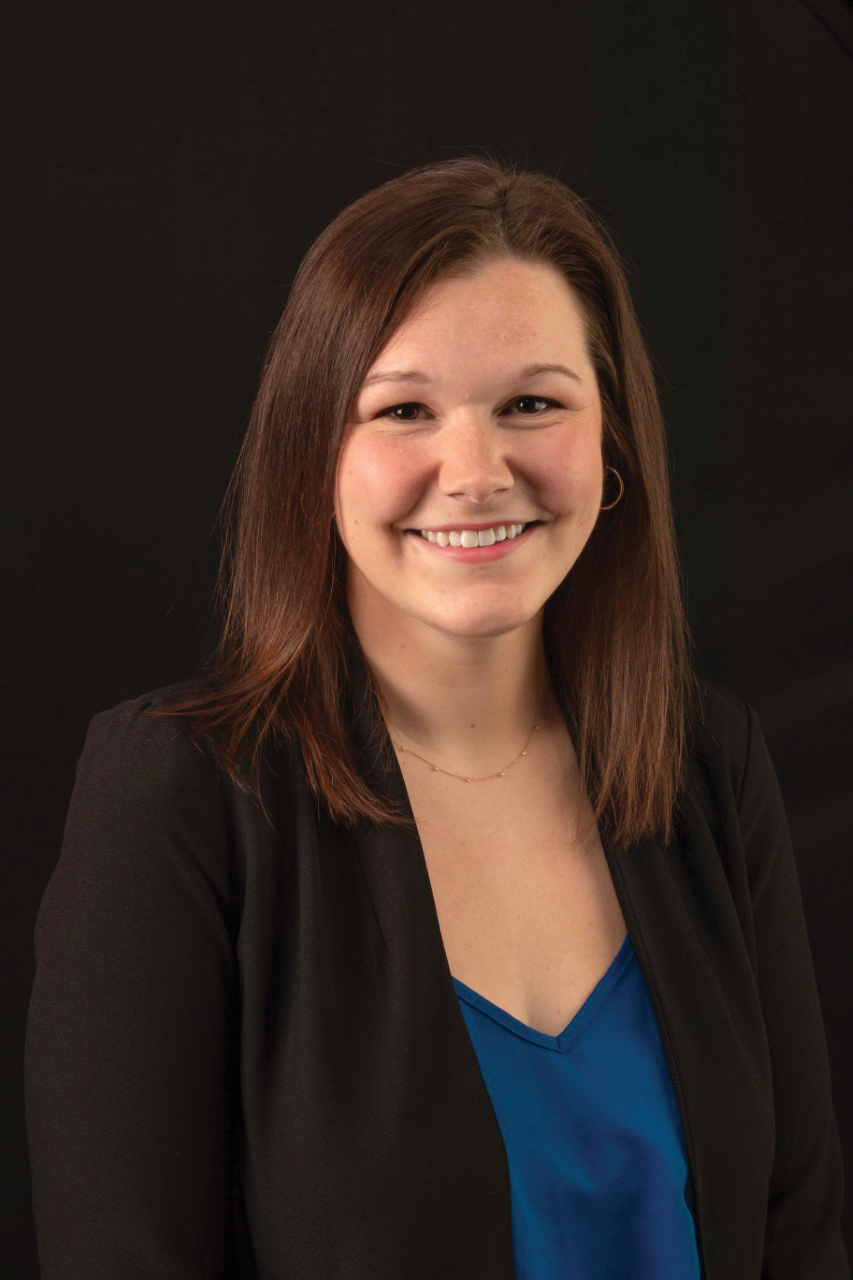 Brand Manager, E-Commerce CVP and Demand
The Giant Co.
Age 30
With a background in nonprofit and higher education fundraising and development, Biertempfel now has eight years of experience in pharmacy marketing, brand management, digital media and e-commerce. She helps build holistic programs that drive customer acquisition and retention, increase demand and boost e-commerce sales penetration. She led the launch of an enhanced customer value proposition for the retailer's Giant Direct and Martin's Direct brands, removing pickup fees and minimum order values as well as introducing faster pickup time slots. She has also worked with Peapod Digital Labs to implement electronic benefit transfer (EBT) on its e-commerce platforms, enabling the retailer to accept SNAP benefits for online purchases, and partnered with Instacart to introduce Instant Delivery for grocery delivery service in as fast as 30 minutes. She also managed the marketing for the retailer's B2B offering, resulting in significant growth, and managed the marketing launch for the new Giant Direct e-commerce fulfillment center in Philadelphia – the company's first to use advanced robotics for fulfillment. Biertempfel is most proud of her work on customer value proposition enhancements. 
FUN FACT: Biertempfel has been dancing for most of her life and still enjoys taking classes when she can.

Josh Campo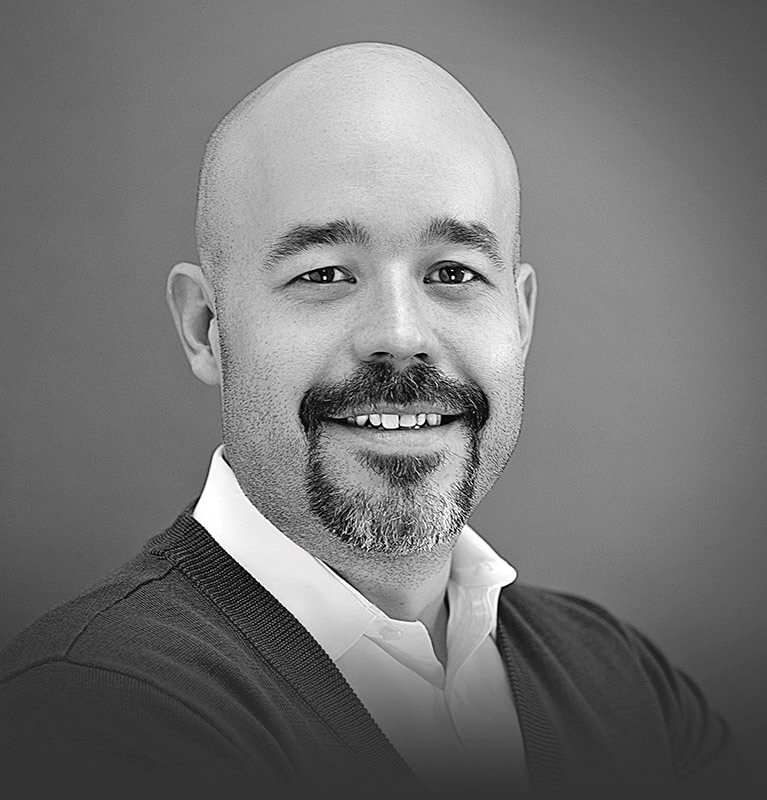 President
Razorfish
Age 39
Campo has led the development of Samsung 837X, an immersive metaverse experience that teleports users into Samsung Electronics America's flagship store in New York to discover the possibilities created when technology and culture collide. It debuted in January at CES 2022 and was followed by a sustainability-themed Valentine's Day activation on the same platform. The Publicis Commerce team has defined and taken to market several accelerators, and the agency has partnered with clients like Trojan, Ram Trucks, Bridgestone and Patrón to reimagine their approach to customer experience strategy in the post-COVID environment. Campo is most proud of bringing the Razorfish brand back in 2020, and overseeing double-digit growth in its second year, which included impact on parent company Publicis Groupe's performance and growing Publicis Commerce. Campo began his career as a software engineer, working in the U.S. and Europe for startups and then a technology consultancy. He joined Sapient in 2009 as a back-end solution architect. He then focused on developing and growing client accounts in financial services, retail and fashion. He was managing digital efforts at 22Squared prior to his current post.
FUN FACT: Campo skipped college to manage a web application software office in Romania, while running a bar in Eastern Europe for a time and learning to fly single-engine airplanes.

Alicia Crespin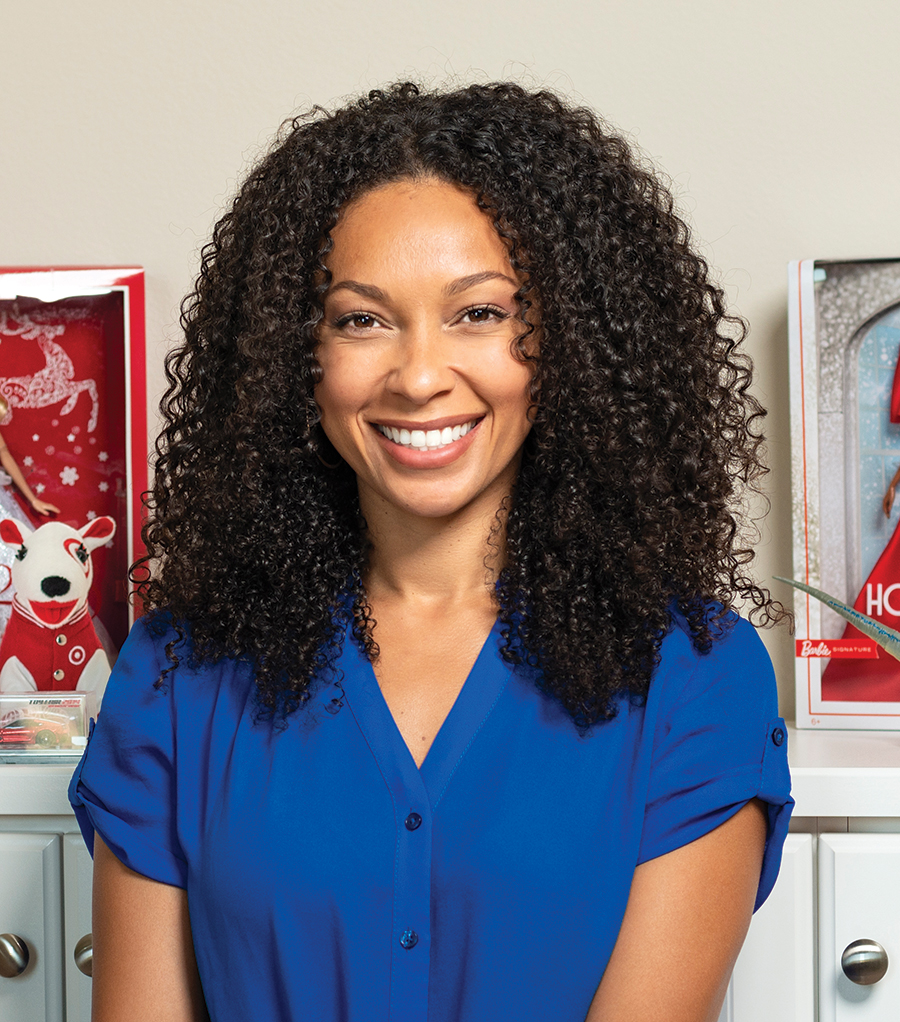 Director, Omnichannel Retail Marketing – Target
Mattel
Age 36
Crespin started at Mattel in an entry-level analyst role in 2011. She has been in customer marketing, now omnichannel retail marketing, throughout her time there, rotating onto different accounts and progressing to her current director role on the Target account. She has helped spearhead the launch of the Target exclusive "Jurassic World: Beyond the Gates" program with its license partner, marking the first time Mattel leaned into the collector market in a big way through a partnership with a major Jurassic World influencer that resulted in custom content and monthly preorders. That program is now in year two. Crespin has also overseen and found success with a change in the company's timelines to become better strategic partners. She is proud of being promoted to director, a newer role in her group, which signifies the value the group offers to the company and gives analysts and associate marketing managers something to look forward to if they chose to stay within customer marketing.
FUN FACT: Crespin is married to her high school sweetheart, Ryan.

Rebekah Davila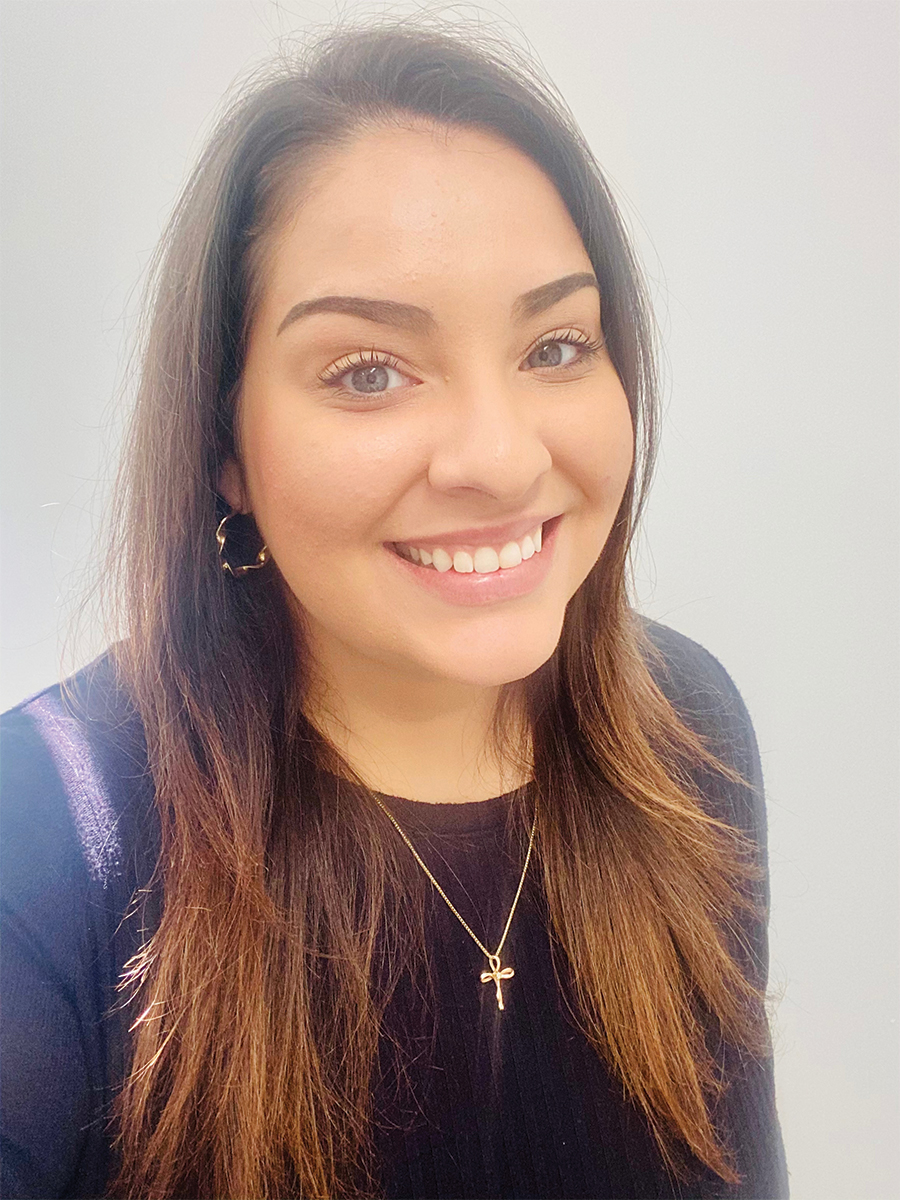 Vice President, Onboarding & New Business
CitrusAd
Age 32
Davila spent more than 12 years at Triad Retail Media, where she held a variety of roles in client services and business development, and became an expert in retail media. During her time there, she took night classes at the University of South Florida and graduated with a degree in mass communications and media studies. After the company shuttered its doors during the pandemic, she joined CitrusAd, which was in the process of expanding into the U.S. from Australia. In her first year, she developed relationships and successfully onboarded more than 12 new top 100 retailers to the CitrusAd platform (which was acquired by Publicis Groupe last fall), including Target, Lowe's, GoPuff & Albertsons Co., and the team is projecting to double that in 2022. Davila will graduate with her MBA in business analytics, management and marketing this year, and is most proud of recently overcoming a major and unexpected medical condition. 
FUN FACT: After losing touch for more than 15 years, Davila reconnected with her high school sweetheart. They will be married in February 2023.

Alison Dempsey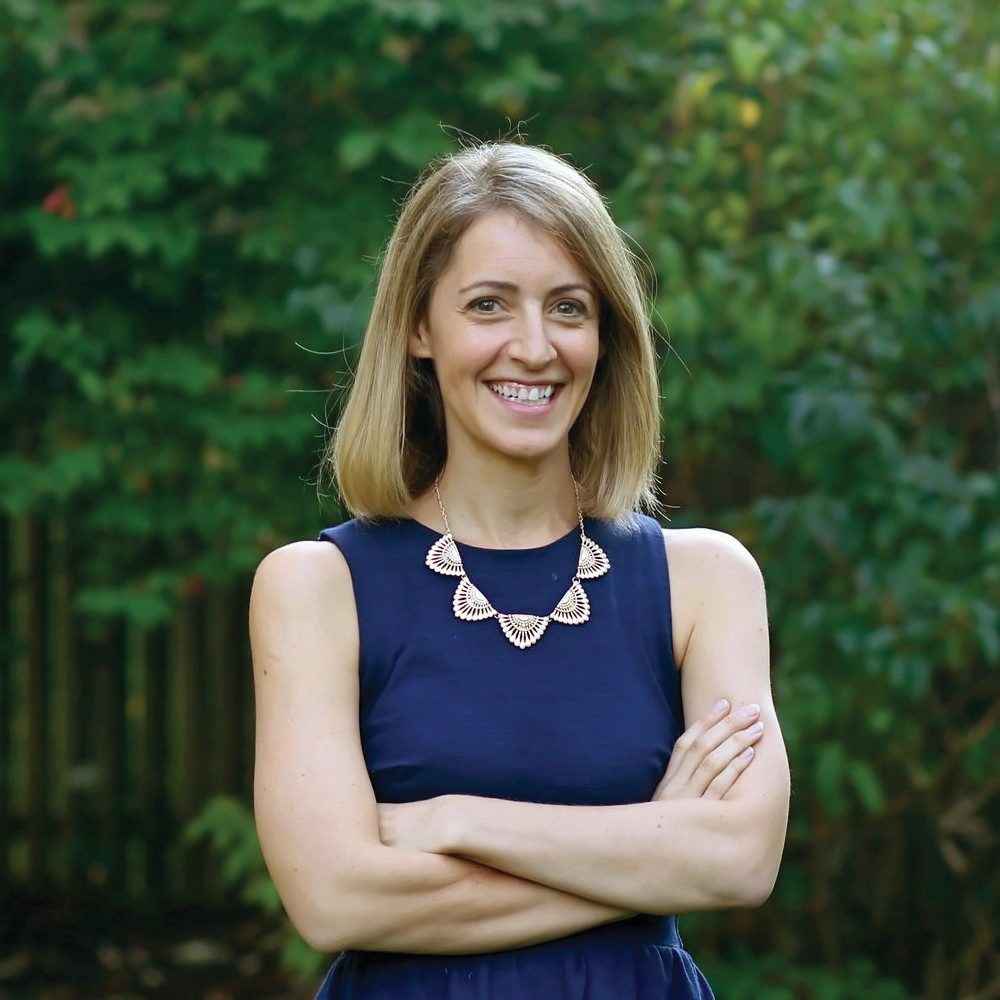 Head of E-Commerce Customer Marketing
PepsiCo
Age 38
Dempsey manages e-commerce customer marketing for PepsiCo's portfolio of brands across various retailers, including pure play, national e-grocery, regional e-grocery and e-convenience. She and her team create and execute e-commerce marketing programs that drive brand equity, engagement, trial, conversion and loyalty, working to transform PepsiCo's digital marketing by approaching it more like an e-commerce retailer than a CPG brand. Dempsey is passionate about the concept of "right time marketing" and has an ultimate vision of PepsiCo being able to use digital media at scale to reach the right customer, with the right message, on the right platform, at the right time. A recent success was a consumer-first strategy during Super Bowl LVI that drove sales of the PepsiCo portfolio across all e-commerce retail accounts. Prior to joining PepsiCo in 2016, Dempsey led digital acquisition and retention marketing across various channels at Amazon. Before that, she was the social media and partnerships editor at Parenting magazine. She began her marketing career working on the famous "Got Milk?" milk mustache marketing campaign.
FUN FACT: Dempsey and her family have a tradition of creative holiday cards that can be found at their website, www.dempseychristmascard.com.

Paige Dunn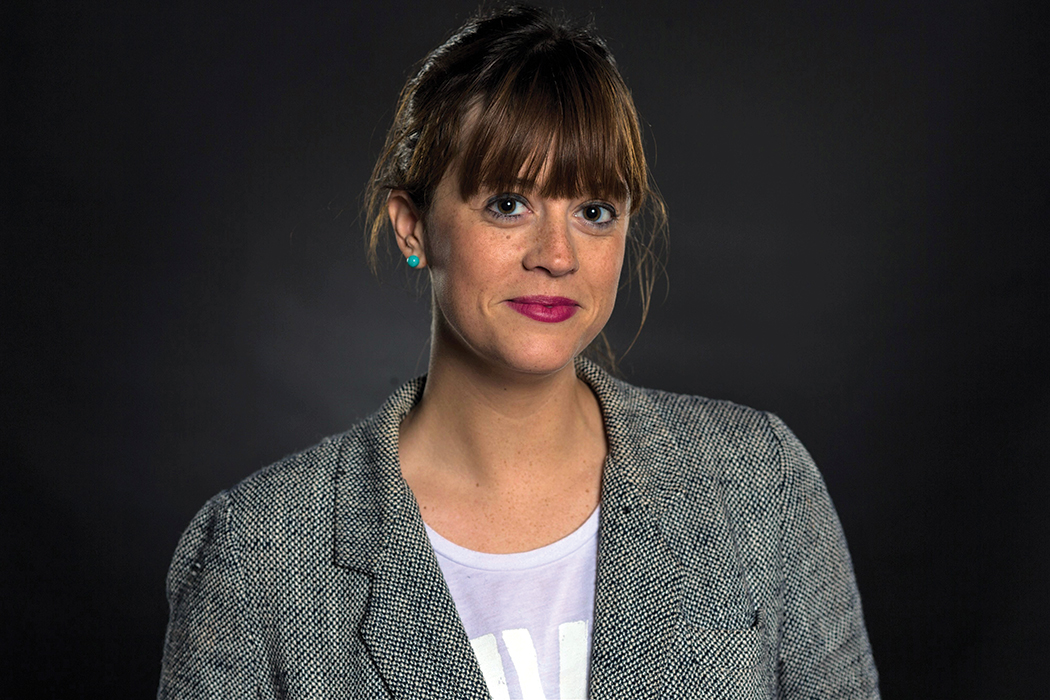 Senior Trade Marketing Manager
FIJI Water, JUSTIN Vineyards & Winery, Landmark Vineyards, JNSQ Wines, & Lewis Cellars 
Age 34
Dunn has created on-premise and retail programming for in-house and digital applications that yielded significant incremental lift. She also has partnered with the sourcing team to send key business for bid, reviewed contracts and drove financial efficiencies across the business. Dunn launched and created trade support around new campaigns for JUSTIN Wines and FIJI Water, including all point-of-sale/in-store materials, sales team onboarding and digital applications. Additionally, she delivered a virtual wine-tasting program for use across retail/on-premise accounts to replace in-store tastings and demos during the COVID-19 pandemic, driving sales while keeping products top-of-mind with the consumer. She began her CPG career at Red Bull, first in logistics and then leading the organization's global sustainability efforts. She then built the FIJI Water/Wines trade marketing department, which has since transformed into a center of excellence for The Wonderful Co.'s brands.
FUN FACT: Dunn wrote J.K. Rowling a letter in elementary school asking if she could be in the "Harry Potter" movies. The author wrote back, but Dunn didn't get a part.

Jillian Durojaiye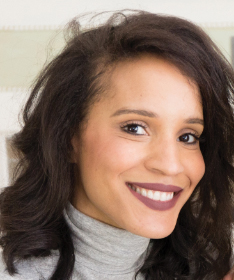 Customer Director, Shopper Marketing
Mondelez International
Age 38
For the past year and a half, Durojaiye has developed and executed integrated plans to drive growth on Mondelez brands. She has participated in several industry events regarding retail media, including panel discussions hosted by Ad Age and Brand Innovators, and is a member of the internal integrated planning pilot core team. Durojaiye began her career in procurement at Cummins Filtration and, soon after, transitioned into marketing. Following graduate school, she began working at Georgia-Pacific in brand management, where she held brand roles supporting Quilted Northern, Dixie and Vanity Fair before moving into a shopper marketing role in the dollar channel. She later accepted a brand role at Kellogg on Famous Amos and supported several regional brands. While there, she also worked in shopper marketing on its Target and Meijer business before joining Mondelez as the shopper marketing lead for the Kroger business.
FUN FACT: Durojaiye has lived in nine states … and counting!

Lauren Elliott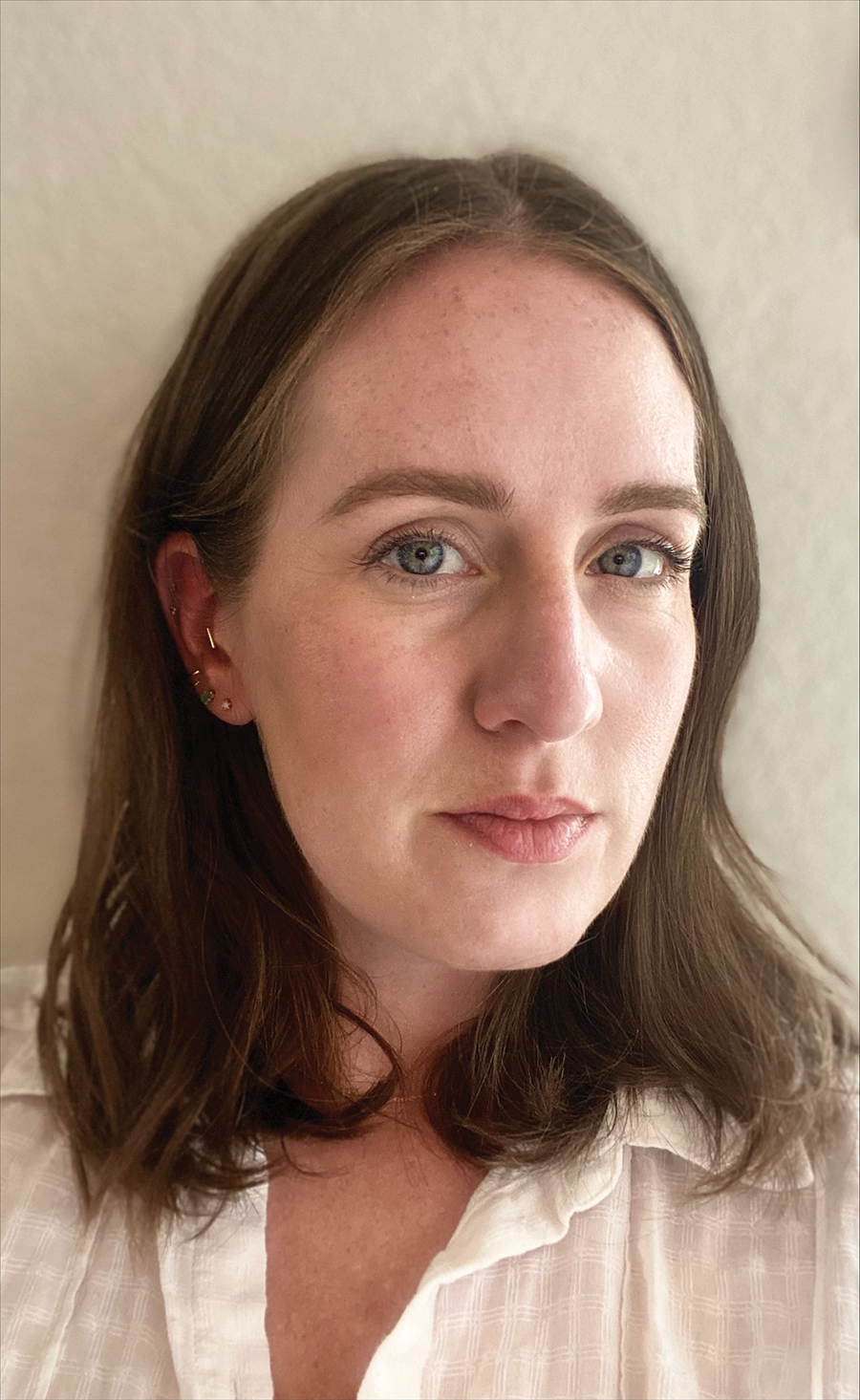 Senior Vice President, Strategy Director
Arc
Age 36
In her current role, Elliott has been focusing on a new approach to category growth strategies and annual planning. Partnering with Unilever to rethink its approach to category growth, her team has immersed itself in category and shopper data to create actionable strategies that will benefit the category, customer and shopper — and set the foundation for all strategies in the year ahead. Arc hired more than 100 people during the pandemic, including a team of strategists who have since been rewriting the future of shopper marketing at Unilever. Elliott strives to have strategy serve as the cornerstone for better decision-making in her work. She has held positions on the client and agency sides, starting in analytics and insights for Time Inc., working with P&G's Walmart customer team, writing global retail strategies for GSK, launching new deodorant formats for Unilever, redefining the Olay brand strategy, and crafting social and TV ads for L'Oreal brands. She is motivated by the challenging puzzle the commerce space brings every day.
FUN FACT: Elliott gave then-Florida Gators coach Urban Meyer his first copy of the Sports Illustrated cover after his team won the 2008 college football national championship.

Mike Feldman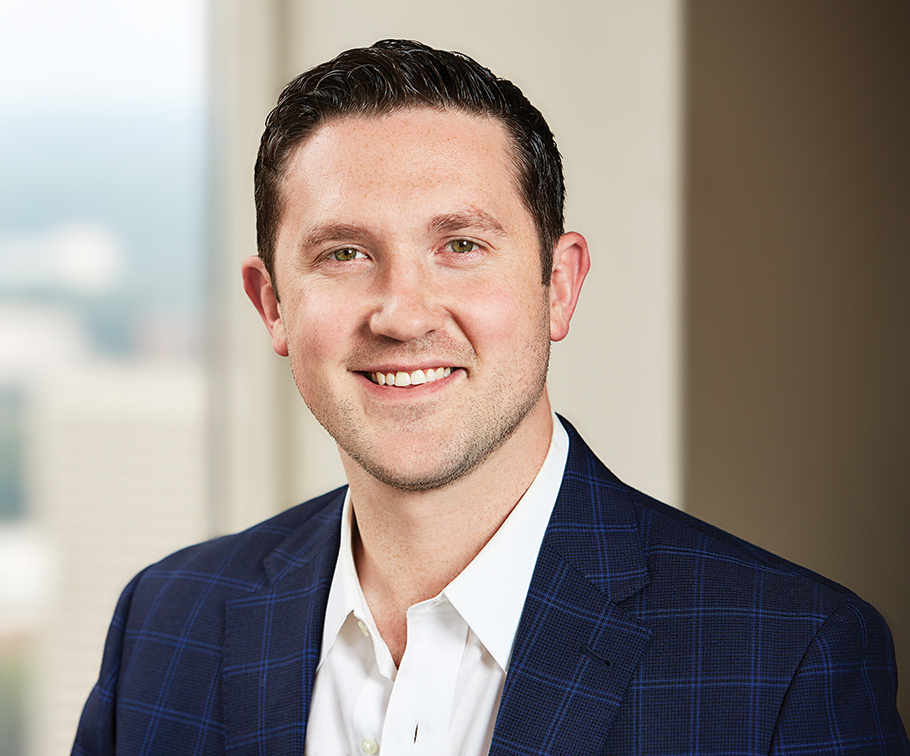 Senior Vice President, Head of Commerce & Retail Media
Dentsu
Age 33
Feldman leads a team with both buy-side and sell-side retail media clients. As a product advisor for industry leaders — including Walmart, Amazon, Kroger, Criteo, Pacvue, The Trade Desk and Google — he advises on betas and products in the pipeline, user interfaces, go-to-market approach, measurement solutions and overall positionings. He and his team also participate in the Citizen Automation Program, which enables coding/bot-building for non-coders and has equipped the team to automate all manual and repeatable tasks to operate more quickly, with more accuracy, and improve overall cost to serve. In Dentsu's recent restructuring, Feldman led the development of a specialized team of 50 experts focused on optimizing performance marketing strategies for brands, and scaling cutting-edge opportunities in the retail space, including a dedicated Retail DSP team. He has led client relationships with Amazon Advertising for the last eight years, having joined Dentsu in 2019 with a blend of both agency experience from his time at IPG and Publicis along with brand direct experience at Georgia-Pacific as a marketing leader on the consumer business. 
FUN FACT: Feldman sang the national anthem at a Boston Red Sox game, and he still gets family members to ship him his favorite pickles from a deli in Boston.

Shaina Fox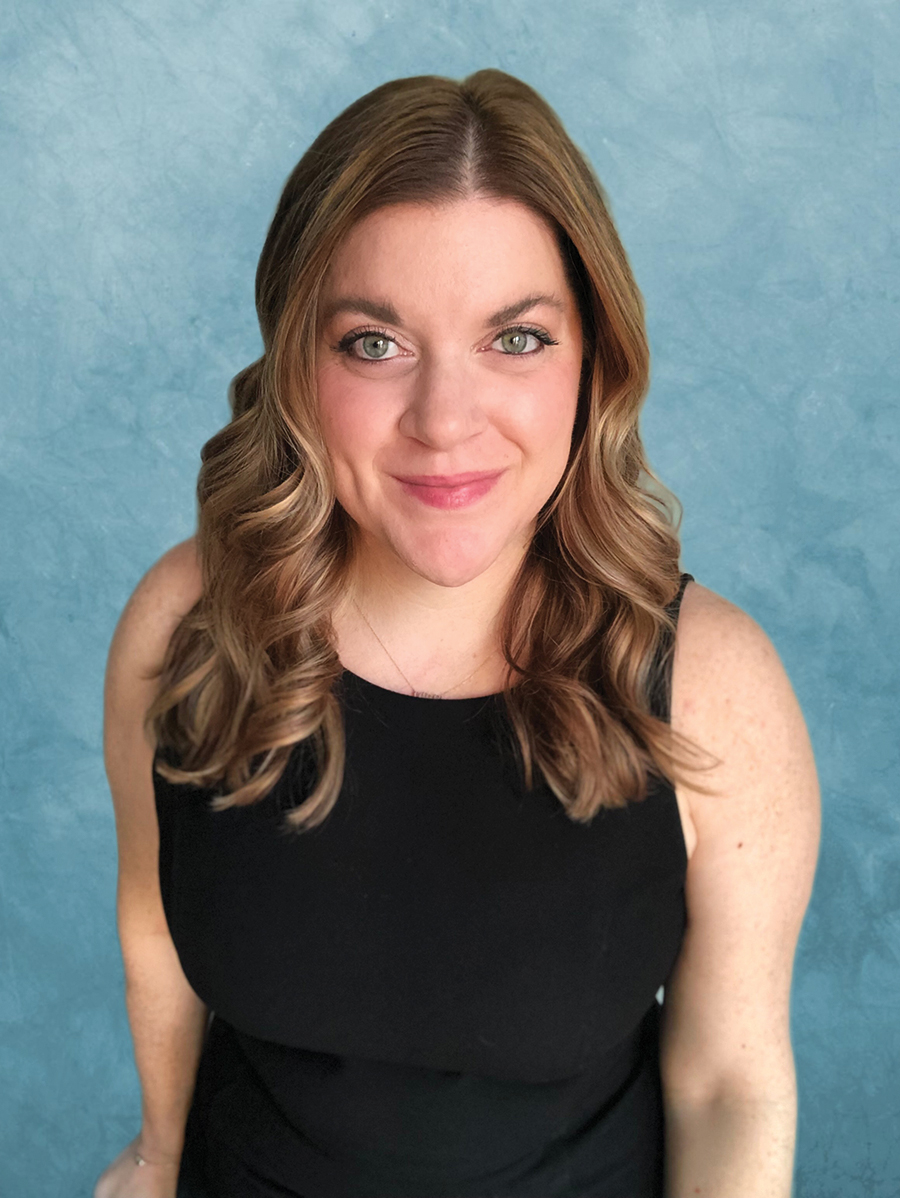 Lead, Omni Shopper Marketing
Kraft Heinz
Age 36
Fox has spent a decade working with household brands to design insights-led marketing campaigns and collaborate with customers to increase sales and more authentically connect with consumers. She holds degrees in food marketing and culinary arts, and spent her first years in the CPG industry as a culinary research technician at Mars. In 2014, she was asked by Mars Food leadership to help strategically expand its shopper marketing capability. Over the next four years, she built capabilities to support every major customer, repeat programs, and a resourced team solely focused on shopper marketing. A move in 2019 to Ferrara Candy Co. gave her the opportunity to establish the framework for creating omni marketing programs. She partnered closely with brand teams to develop best-in-class innovation launch plans, and with customers, like Walmart, to develop activations that unlocked some of the biggest display activity in the company's history. She joined Kraft Heinz in late 2021 as a brand manager in shopper marketing before assuming her current post earlier this year, focusing on enhancing scale activation strategy and creative across the portfolio and customer network. 
FUN FACT: Fox's first job was in acting. As a toddler, she suffered from bad allergies and was featured as the "sick child" next to her pediatrician in commercials for national branded cold medicines.

Michelle Frantino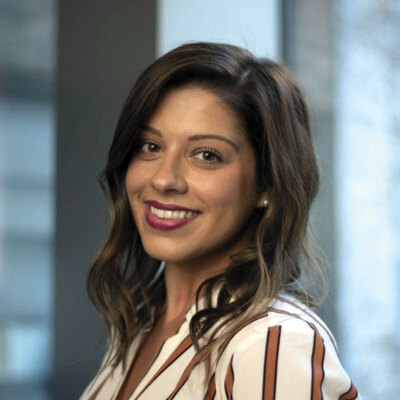 Head of Americas Marketing & Global Retail Media Marketing
Criteo
Age 31
Frantino has nearly a decade of experience in the digital advertising and media space. Today, she focuses on growing awareness of and strengthening Criteo's leadership position within commerce media. To better accelerate Criteo's transformation into a leading commerce media platform, she has combined the Americas field marketing team to address the market opportunities holistically, and has grown the team from five marketers to 15. In 2020, Criteo launched the industry's first-to-market, self-service retail media platform and ecosystem. Last year, the marketing team expanded its 360-degree holistic, global marketing plan, focused on growing awareness and transitioning clients to the new platform — and the company announced 40%-plus year-over-year growth in its retail media business in Q4 2021. Prior to Criteo, Frantino served as senior marketing manager, Americas at Captify and held several positions at Tremor Video.
FUN FACT: Frantino loves everything about digital media, but also lives for her hard copies of The New York Times and The New Yorker.

Vana Ghazarian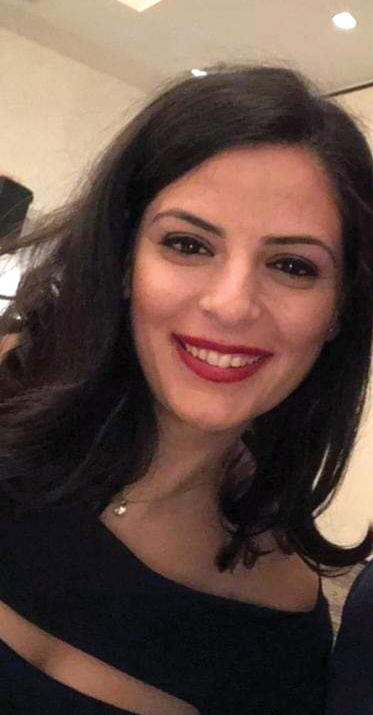 Global Marketing Manager
Intel Corp.
Age 39
Ghazarian has been in her current post since 2013. Standout recent work includes: fully digital zones that display 360-degree videos to capture shoppers' attention powered by Intel IoT retail solutions that display videos in real-time; digital touchscreen solutions on each table to help shoppers narrow down options based on usage and needs for their PCs; and onscreen PC solutions that recognize specs at the device level and translate those specs into benefits for shoppers. The company can now offer shoppers additional help after engaging with devices by scanning a QR code on the device. Customers can store details such as user reviews online, chat online with a representation or chatbot, and scan multiple devices for comparison purposes. She is most proud of the digitized retail aisle that effectively moved marketing from printed material and wood fixtures into digital experiences enabled by hardware and software at every touchpoint of the in-store journey. The globally launched Digital Zones coupled with digital onscreen experiences were the culmination of this innovative thinking, with a first-of-its-kind retail experience that gradually opens up to reveal additional information as shoppers interact.
FUN FACT: Ghazarian speaks seven languages.

Ethan Goodman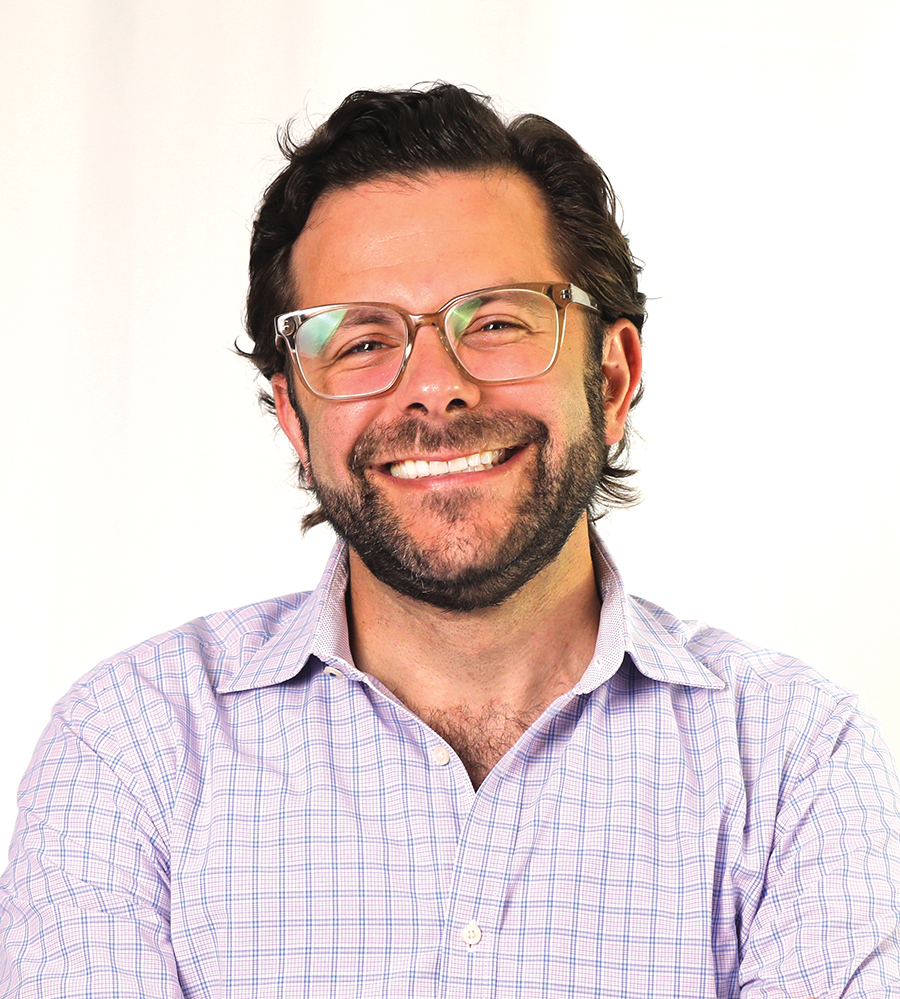 Senior Vice President, Commerce Media
The Mars Agency
Age 38
Goodman leads a team of media planners and buyers in deploying best-in-class omnichannel shopper experiences that drive conversion at retail for key clients of The Mars Agency (TMA). He points to recent work helping clients win in retail media and digital commerce during a year of unprecedented change, disruption and innovation — and the explosion of spending, networks, capabilities, etc. This work included educating their senior executives and other key stakeholders, defining their approaches and strategies; navigating their relationships and joint business plan commitments with key retail media networks; building best-in-class, always-on and seasonal plans; driving tight integration with their broader shopper/customer marketing efforts; executing search and display campaigns with excellence; and delivering industry-leading results. He has been named a "Young Influential" by Adweek, a "Who's Who in Shopper Marketing" by Path to Purchase IQ and a faculty member by the Path to Purchase Institute. He is a frequent speaker at industry conferences. Goodman also built, grew and managed TMA's E-Commerce and Innovation practice groups, and guided the team that created SmartAisle — the world's first voice-powered shopping assistant for brick-and-mortar retailers.
FUN FACT: Goodman is a University of Michigan football fan (and proud alum) and has traveled to see the team play in 15 different venues, including 10 of the 14 Big Ten stadiums, Notre Dame and the Rose Bowl.

Jessica Grasso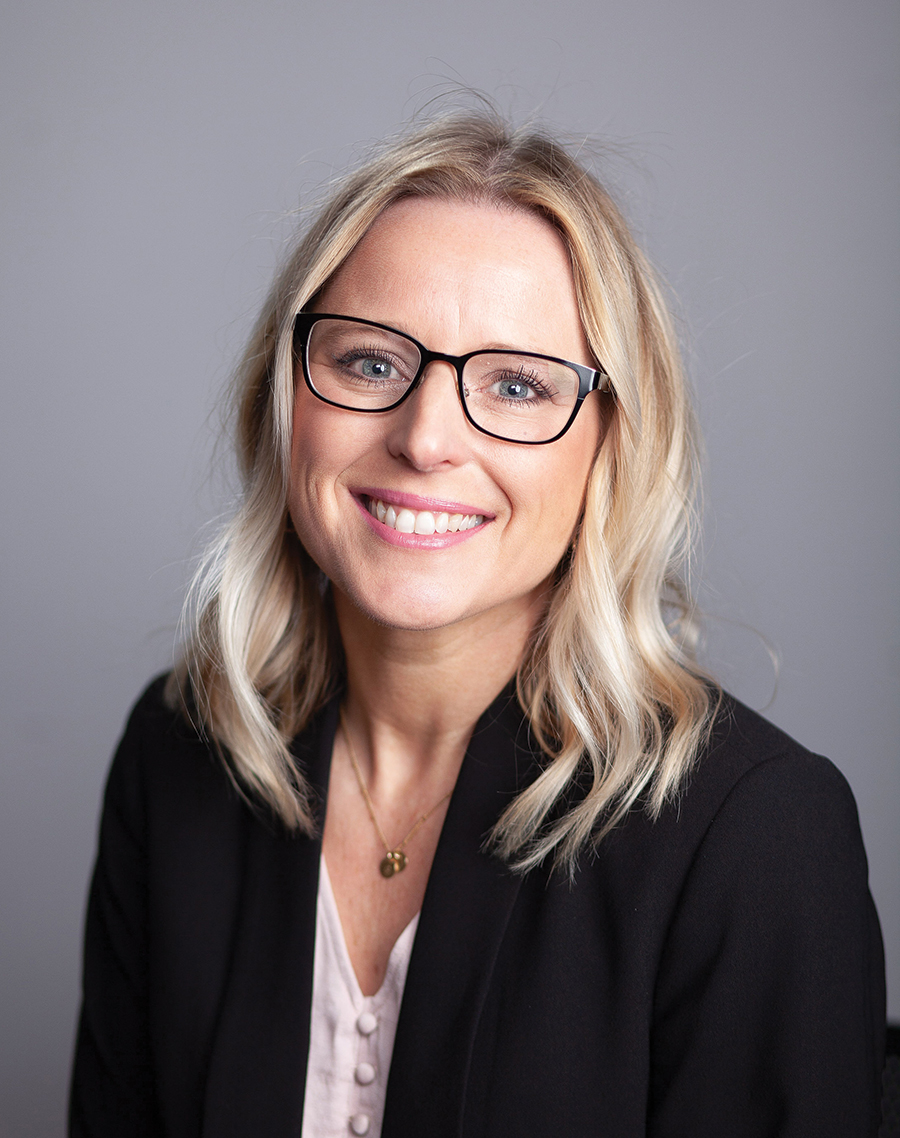 Brand Manager, Dermatology
Bayer Consumer Health
Age 38
Grasso has a passion for marketing and building omnichannel programs. Recently appointed to her current post, she is the driver of national omnichannel strategies and activation for the company's pain and skin health brands. Notable work throughout the past year includes the delivery of a Midol integrated shopper marketing program for 2022, and successful shopper programs to support the launch of AleveX. She was also the key architect in driving strategy change from brand shopper platforms to category shopper solutions to garner greater customer support. Grasso also implemented the first-ever category solution shopper program for heart health to support Bayer and Coricidin, which drove incremental trade support across top national accounts. Prior to Bayer, she was an account lead at multiple agencies, including Mars Advertising and Edge, working with various CPG clients and building national key account plans. She also spent time in shopper marketing at E. & J. Gallo Winery.
FUN FACT: Grasso and her family enjoy spending time outside, going on hikes, playing roller hockey and other sports.

Morgan Gregor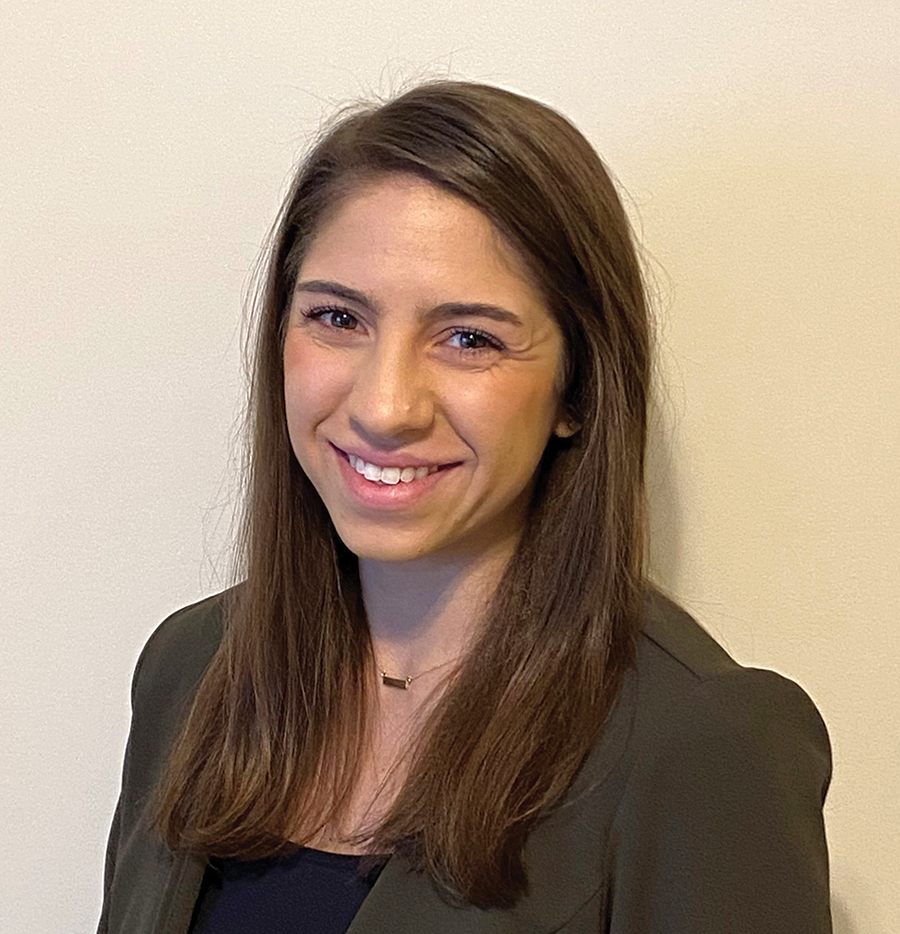 Senior Manager, Digital Commerce & Omnichannel Shopper Marketing
Campbell Snacks
Age 31
Gregor supported the company's largest brand innovation launches — Snyder's of Hanover twisted pretzel sticks and Goldfish mega bites — across all of its key retailers with impactful in-store and digital activations this past year. She also drove its fall football scale program supporting the total Campbell Snacks portfolio, and managed a regional Pac-12 partnership as part of that program. Gregor worked closely with the company's agency partner, The Mars Agency, to relaunch the Late July brand, expand the Kettle brand across the East Coast, and bring its Lance Little League partnership to life at retail. She also managed the overall shopper marketing budget for the company and drove process efficiencies to optimize spend. She started her career at Dick's Sporting Goods in its merchandising trainee program before moving into buying and space planning roles. She also held space planning and shopper marketing roles within Coca-Cola Consolidated before joining Campbell Snacks in late 2020. She now supports shopper marketing work for all of Campbell's snack brands.
FUN FACT: Gregor enjoys working with a local animal rescue in her spare time and has fostered seven dogs in the past year.

Stacey Hartnett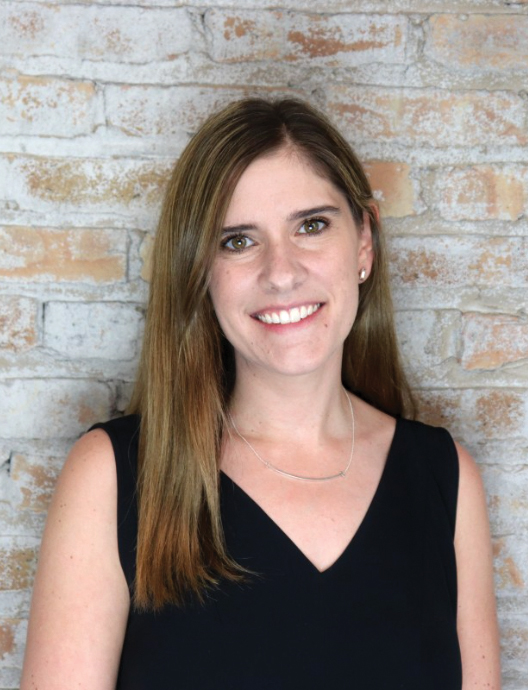 Vice President, E-Commerce and Marketing
Chomps
Age 33
Hartnett began overseeing the marketing team in addition to her e-commerce responsibilities in March after three years with the company. Her responsibilities include brand, consumer, content and shopper marketing. Recent notable work includes the successful launch of Chomps' newest flavor, Turkey pepperoni, in May 2021 with a strategy that focused on an e-commerce-first launch to prove market fit, build awareness and measure repeat purchase/loyalty from the initial trial. The launch built a strong retail sales story that led to omnichannel excellence. The SKU is now a top-performing flavor with the highest repeat purchase rate. Hartnett is a core leadership team member driving the establishment of organizational practices from annual and quarterly strategic planning, performance management, and team and culture programs, such as a social committee and all-hands meeting. She started her career on an account management development track at News Corp. in New York. She also worked for boutique digital agency Rise Interactive for nearly five years before joining Chomps in 2019 as a digital media buyer. 
FUN FACT: Hartnett says her 2-year-old is the toughest boss she's ever had, but to her credit, she never fails to provide real-time feedback.

Katie Heckman Phillips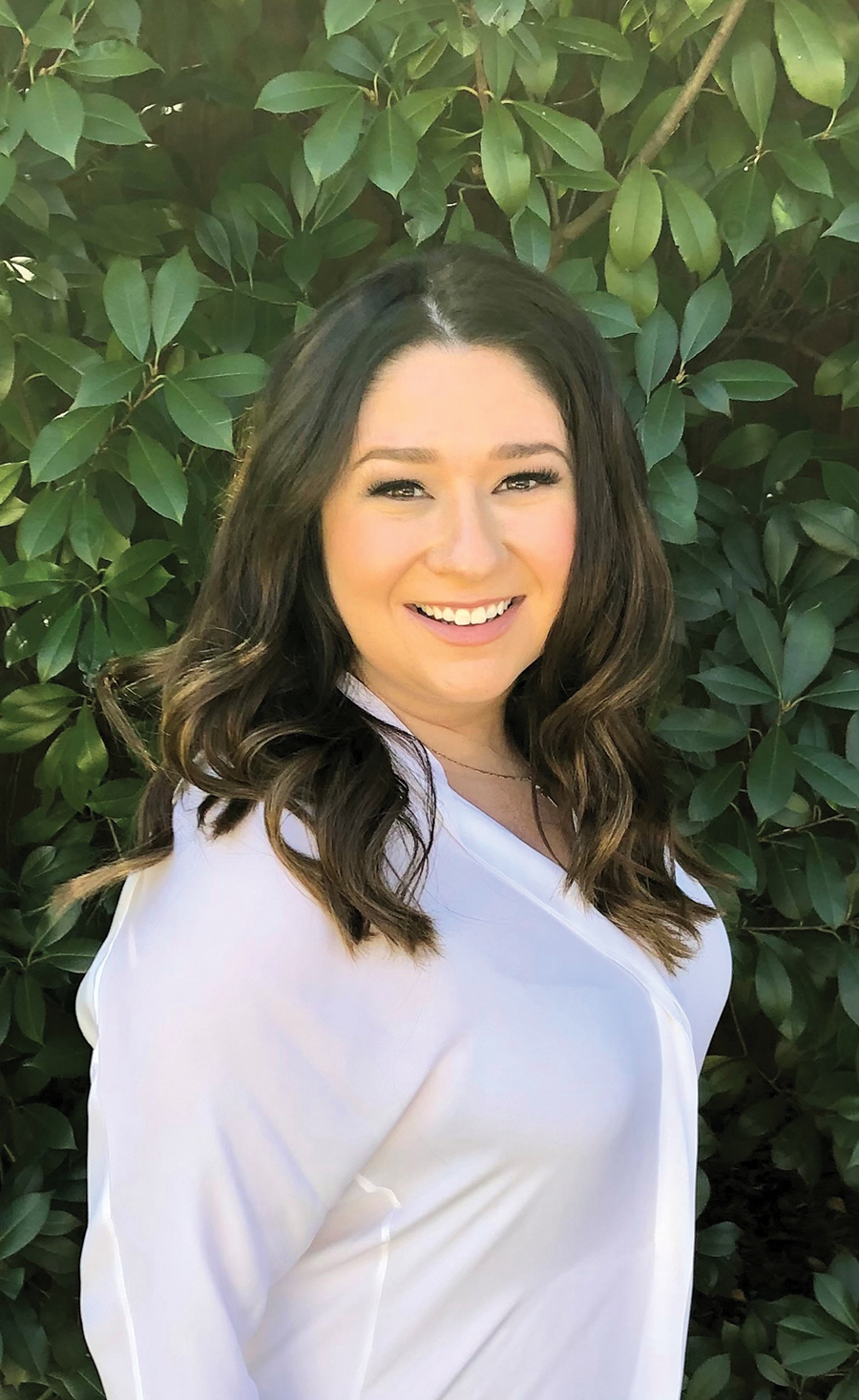 Senior Marketing Manager, Shopper Marketing
7-Eleven
Age 31
Phillips started her 7-Eleven career in 2015 in digital marketing, building coordinated communication plans across owned media channels. In 2017, she developed and managed the go-to-market strategies to launch the new 7NOW Delivery digital platform, giving customers new ways to connect with the brand. As a pioneer and leader of the retailer's 2021 shopper marketing programs, targeting lapsed customers and Gen Z, and driving usage of the 7Rewards loyalty program, Phillips leveraged data and insights to identify the right partners for each program — gaming, football, the summer season and charitable giving — to drive results. By working with partners like PlayStation 5, Feeding America, 
Joe Freshgoods and Dak Prescott, 7-Eleven's shopper marketing programs were tied to culturally relevant moments that resonated with customers. Notable results included the PlayStation 5 shopper marketing sweepstakes with a record 85.3 million entries in just seven weeks, the Joe Freshgoods merchandise that sold out in minutes, and the Feeding America program that raised 18 million meals.
FUN FACT: When she's not traveling the world, Phillips lives with her husband and dog, Winnie, in Dallas.

Jamie Ighoavodha
Customer Team Marketing Director
Procter & Gamble
Age 36
Ighoavodha has more than a decade of experience in the consumer packaged goods industry. While at P&G, she has managed a powerhouse brand, driven product innovation, co-authored a key pillar of company strategy and pioneered new ways to partner with customers. In the past year, she co-authored a strategy that is now a key part of total P&G strategy and created a groundbreaking, 360-degree program to support caregivers with a key customer. She also developed and rolled out a framework to create strategic personalized coupons at a key customer. Prior to joining the company, she led the international expansion of several U.S.-based hair care brands across West Africa. Ighoavodha started her career at PepsiCo in supply chain management. 
FUN FACT: Ighoavodha lived and worked in Lagos, Nigeria, for two years.

Greg Jastrow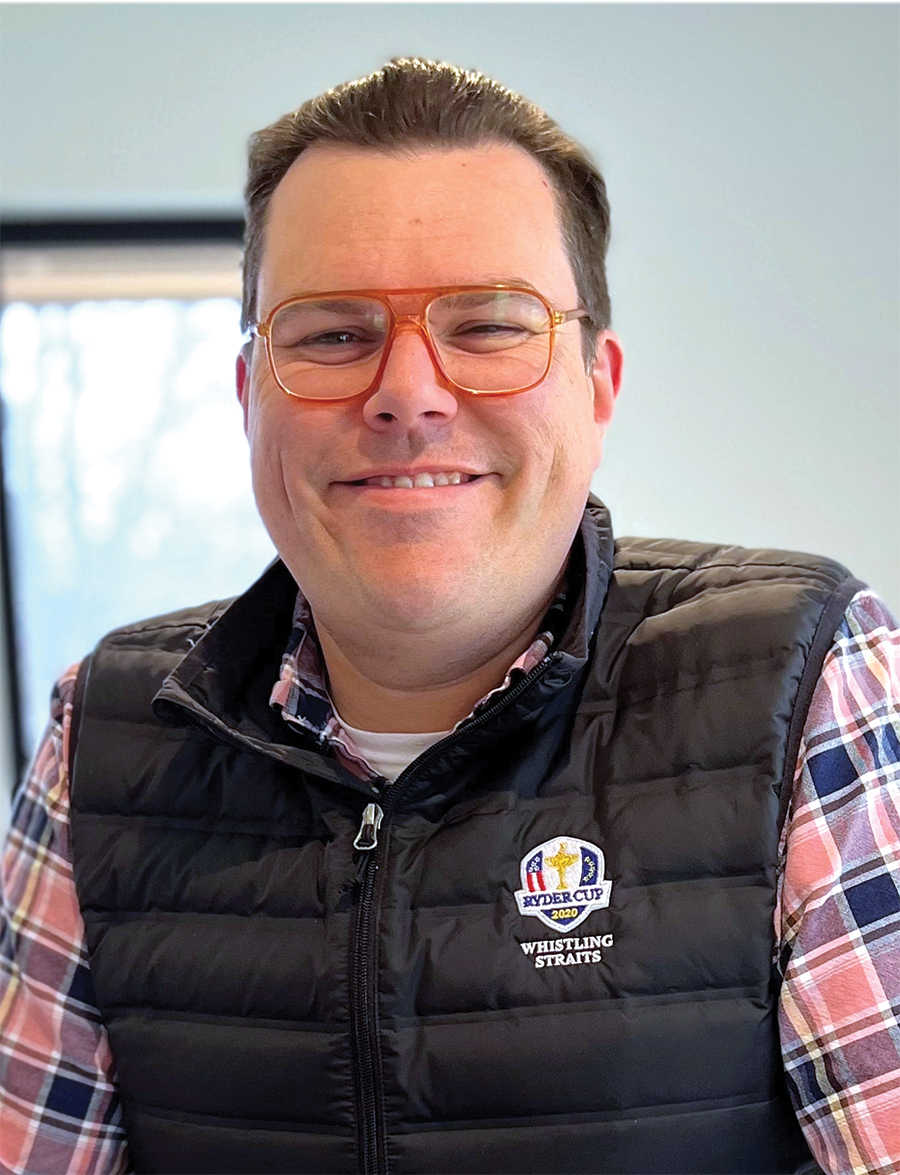 Director – Retail Marketing
Kohler Co.
Age 38
Jastrow and his team are the owners of Kohler Co.'s relationship with The Home Depot and its marketing team. Jastrow's team has been an active participant in the retailer's new Retail Media+ platform and works collaboratively on a daily basis to grow their collective businesses. This culminated in Kohler winning Marketing Partner of the Year for 2021 with the retailer. Jastrow has spent the past 16 years working for Kohler in nine different roles, in the areas of finance, mergers and acquisitions, and the last 10 years in marketing and/or general management, now leading the marketing function for the retail channel with a primary focus on the home improvement retail space.
FUN FACT: Jastrow is a diehard Wisconsin Badger fan who has enjoyed the related ups and downs of rooting for the Badgers. On, Wisconsin!

Jennifer Jones Latz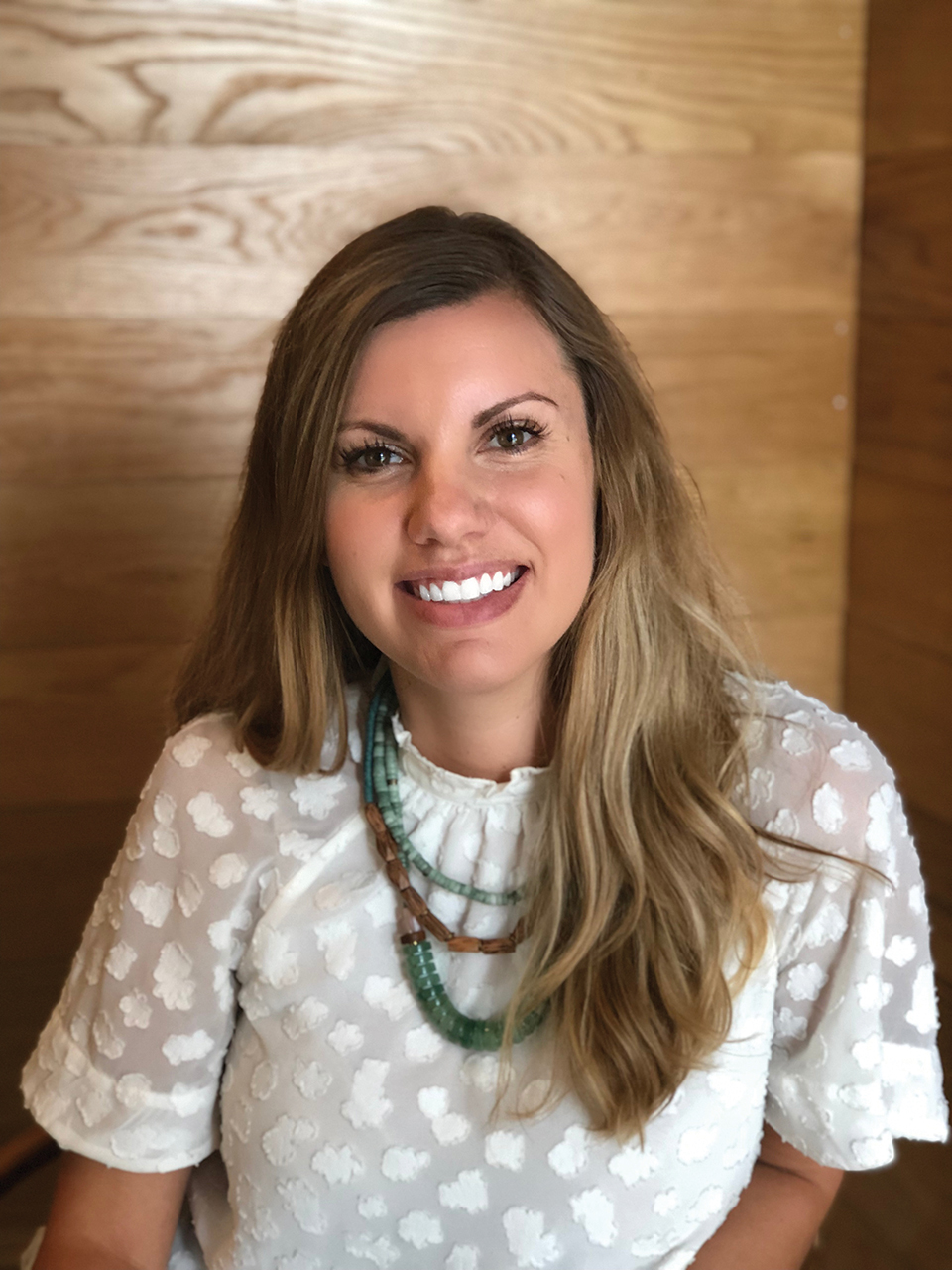 Director, Shopper Marketing
Red Bull North America
Age 39
Jones Latz has worked at Red Bull for nearly 15 years. She began in sales focused on the on-premise, then moved onto field marketing, which encompassed culture, sports and experiential. Becoming obsessed with what motivates consumers, she shifted into brand marketing before recently being tapped to lead the shopper marketing team, which highlights her knowledge of both the consumer and customer. Recent accomplishments include being a key contributor to Red Bull's overall growth with its best year ever in 2021; winner of five Vendor of the Year awards across various account partners; spearheading the first and second female U.S. Red Bull Hero can; and her team's unprecedented marketing partnership with 7-Eleven. Jones Latz spearheads a brand team Lunch & Learn, for which she brings outside marketing talent (often from key account partners like Kroger, Walmart, etc.) to speak to teams about key challenges and best practices. She also moved from chair to executive sponsor of ALAS, its Latin/Hispanic Employee Resource Group.
FUN FACT: Jones Latz met her husband at a Red Bull event, and he is the cousin of her first manager.

Stephanie Klimaszewski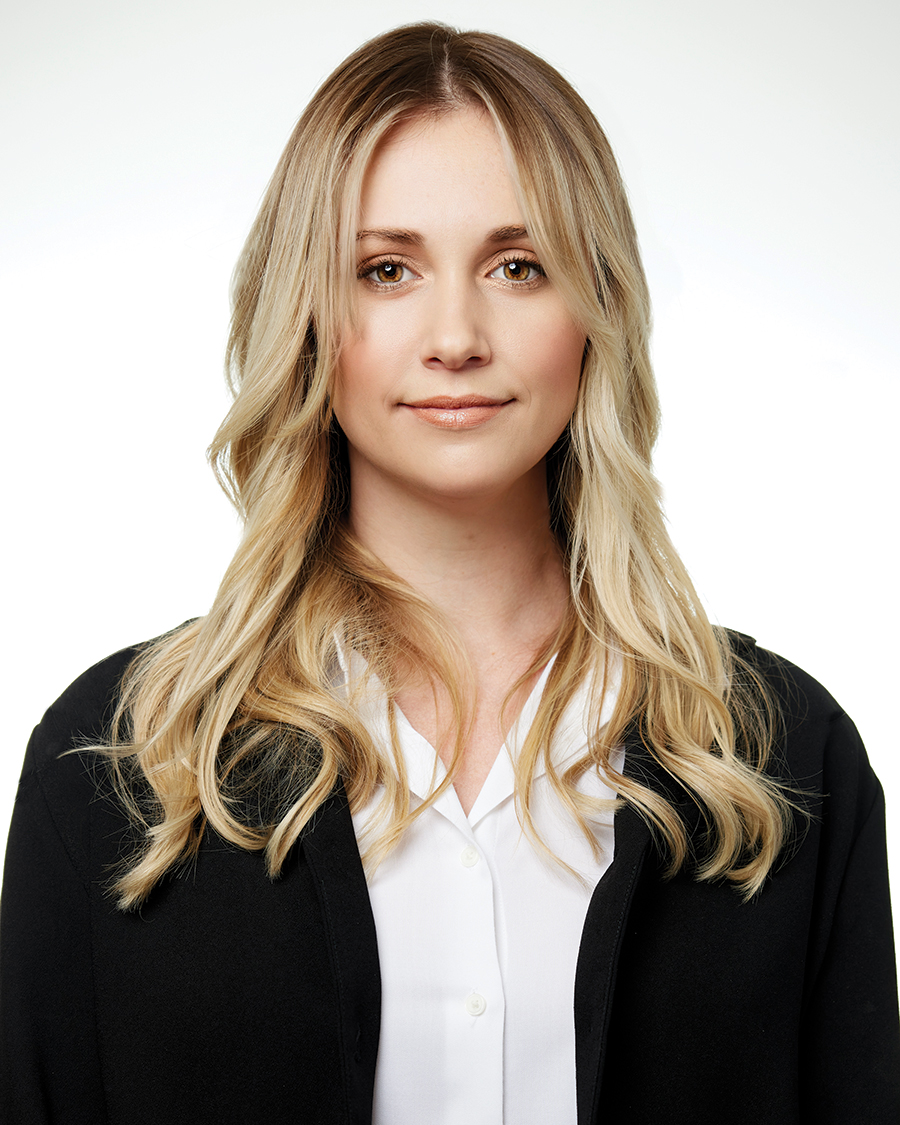 Senior Vice President, Marketing
Aki Technologies
Age 34
Klimaszewski recently completed research on advertising receptivity, which leveraged EEG headsets to measure panelists' brain waves as they watched Super Bowl LVI. She also supported Aki's successful acquisition by Inmar Intelligence this past year, and published her forecast for the future of digital advertising personalization in Adweek. She has 15 years of experience building digital marketing solutions for brands, publishers and advertising technologies. Her professional mission is to elevate the marketing and advertising industry to deliver transformative experiences on behalf of brand advertisers. Prior to Aki, she led marketing for Kiip (now InMarket) and built integrated marketing solutions for SpinMedia (now Billboard) with campaigns for Microsoft, Kraft, W Hotels and Bank of America. She's most proud of her work that won a Campaign Media award for "Best Media Strategy," an OmniShopper Award for "Best Mobile Activation," and a Modern Retail Award for "Best Collaboration" with Family Dollar. Her work has been featured by TechCrunch, VentureBeat and The New York Times, and she's presented her work and original research to Charles Schwab and at the Consumer Electronics Show in 2018.
FUN FACT: Klimaszewski taught yoga for five years, and Golden State Warriors basketball coach, Steve Kerr, was one of her students.  

Josh Kovacs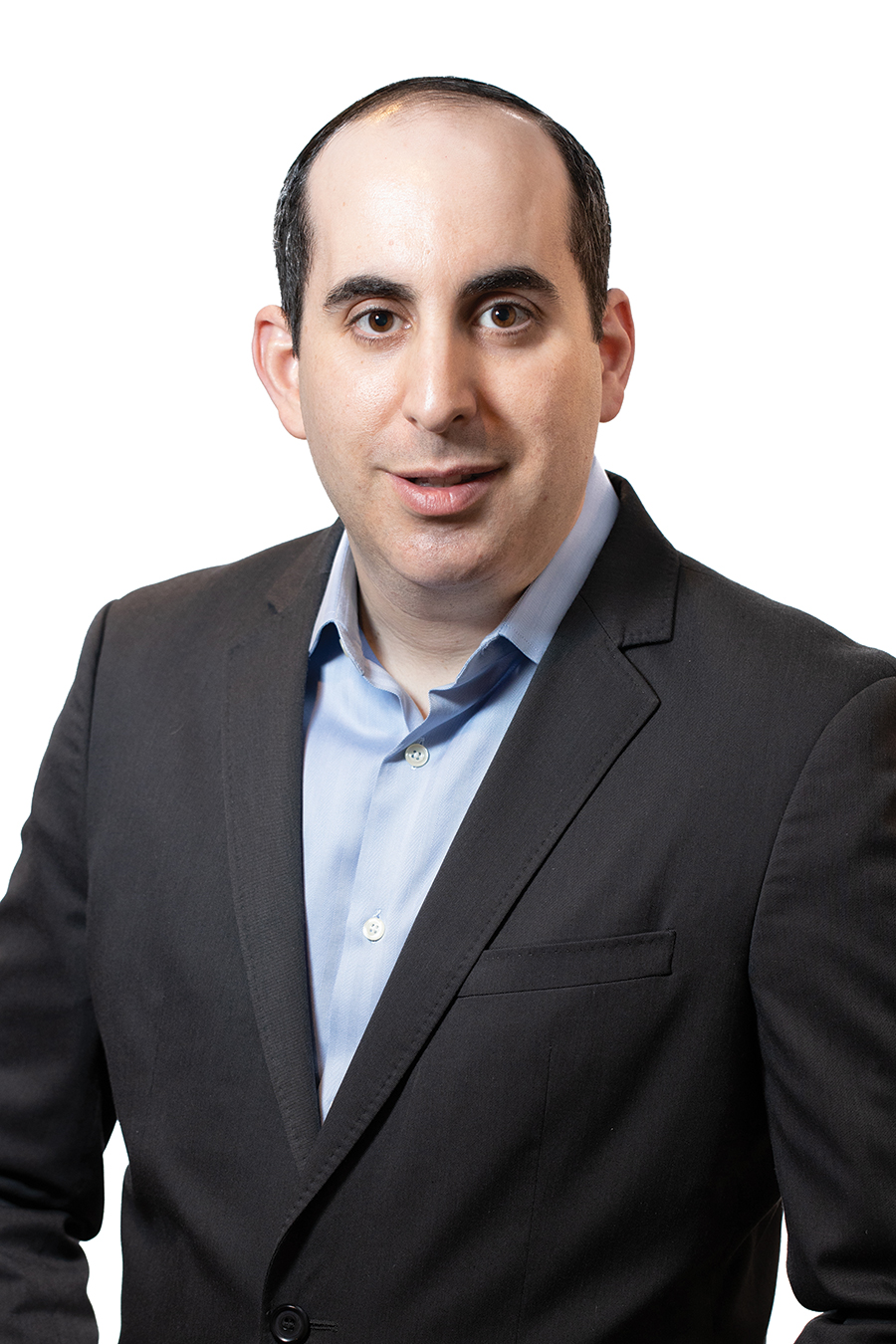 Shopper Activation Lead, North America
Meta
Age 39
Kovacs developed and launched a pilot that brought a new closed loop measurement capability into the marketplace by leveraging the IRI/ANSA measurement solution. It drove new incremental revenue, and opened new doors for Meta in the shopper marketing space. He is working both internally and externally as part of a Path to Purchase Institute commission to help push shopper measurement standards and showcase the full impact of shopper marketing activities across the funnel. Kovacs has also reshaped Meta's internal approach to shopper marketing, leading and coordinating internal initiatives while creating a new go-to-market strategy and sales enablement resources for the entire retail and CPG sales forces (including a new shopper marketing narrative and product playbook). He is most proud of his work as the Global Community Engagement Lead, as well as an active ally supporting Refugees, a group of Meta employees (both refugees and allies alike) that brings lived experiences and passion to supporting refugee-focused initiatives. Kovacs joined the company two years ago, has led the teams to double-digit growth in shopper marketing revenue, and is the subject matter expert leveraged across Meta's marketing and sales teams.
FUN FACT: Kovacs is an avid skier who has skied at more than 31 different mountains, including the Swiss Alps, and has done helicopter skiing in British Columbia.

Julie Liu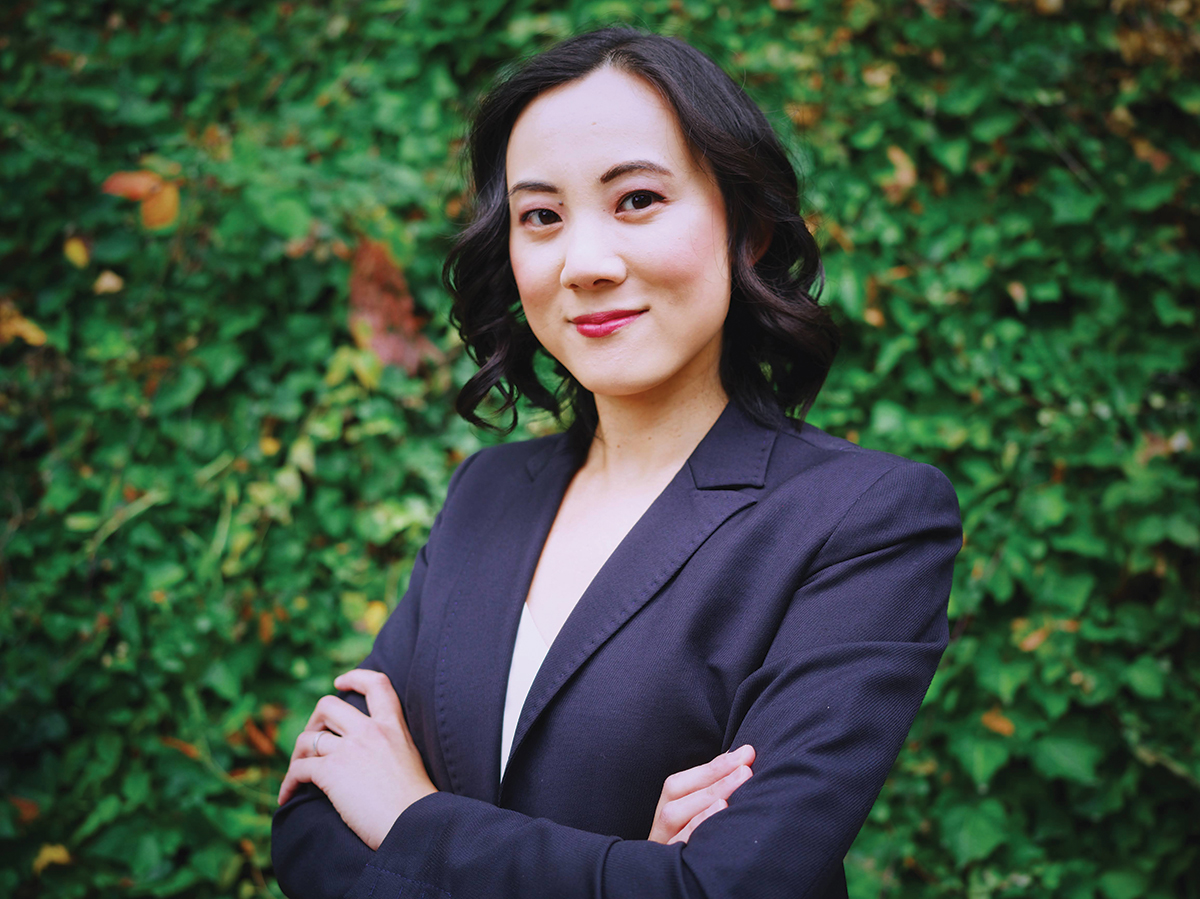 National Manager, Commerce Media
Ghirardelli Chocolate Co.
Age 34
Over the past year, Liu has changed Ghirardelli's approach to retail media. Instead of a tactical lever, it is seen as a strategic marketing and sales tool. Recent key projects include the creation of a strategic retail media framework, with assigned roles to each platform based on ad capabilities and shopper behavior, and the institution of a profitability calculator to determine KPIs and evaluate retail media performance. Liu has also been able to leverage her expertise in shopper marketing, e-commerce and digital to improve the organization's annual marketing process, leading to the development of a cohesive digital marketing plan with objectives and KPIs lined up to brand goals. She is most proud of her industry contributions on the topics of shopper and e-commerce marketing. In addition to authoring articles on LinkedIn, she appeared on The Digital Shelf Cast and eCommerce Braintrust Podcast, and contributed her insights to Kiri Master's book, "Instacart for CMOs." She has also partnered with Firstmovr, Profitero and Flywheel Digital (Ascential Group) on webinars and industry research. 
FUN FACT: Liu and her family are huge Oakland A's fans. She named her son after the family's favorite Oakland A's player.

Siobhán Llewellyn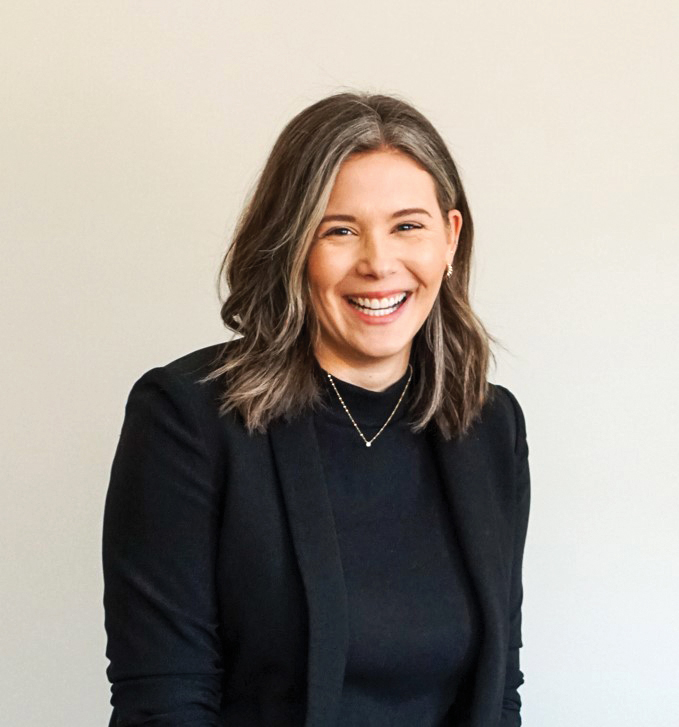 E-Commerce Marketing Manager
Spin Master
Age 29
Llewellyn studied kinesiology in college, but her first role post-graduation at a local start-up got her instantly hooked on the entrepreneurial atmosphere and the world of business. That prompted her to pursue her MBA. An internship at Kimberly-Clark introduced her to the world of e-commerce, and throughout the past few years she's held a variety of roles within e-commerce and digital marketing primarily in the CPG and toy industries. She joined Spin Master in late 2019 and held three e-commerce merchandise/marketing roles before being named brand manager earlier this year. She is now leading the U.S. commercialization and marketing strategy across the games portfolio business. In the last year, Llewellyn built an online business called Hiver Academy with a business partner, providing financial education, courses, tutorials and information to empower women to take control of their finances. They break down financial jargon so customers can not only understand, but benefit from, personal finance and investing education.
FUN FACT: Llewellyn loves the outdoors and has been a camper since she was 5. She's also the lightest packer you'll ever meet, usually traveling with just a small backpack no matter the trip length.

Carrie Meythaler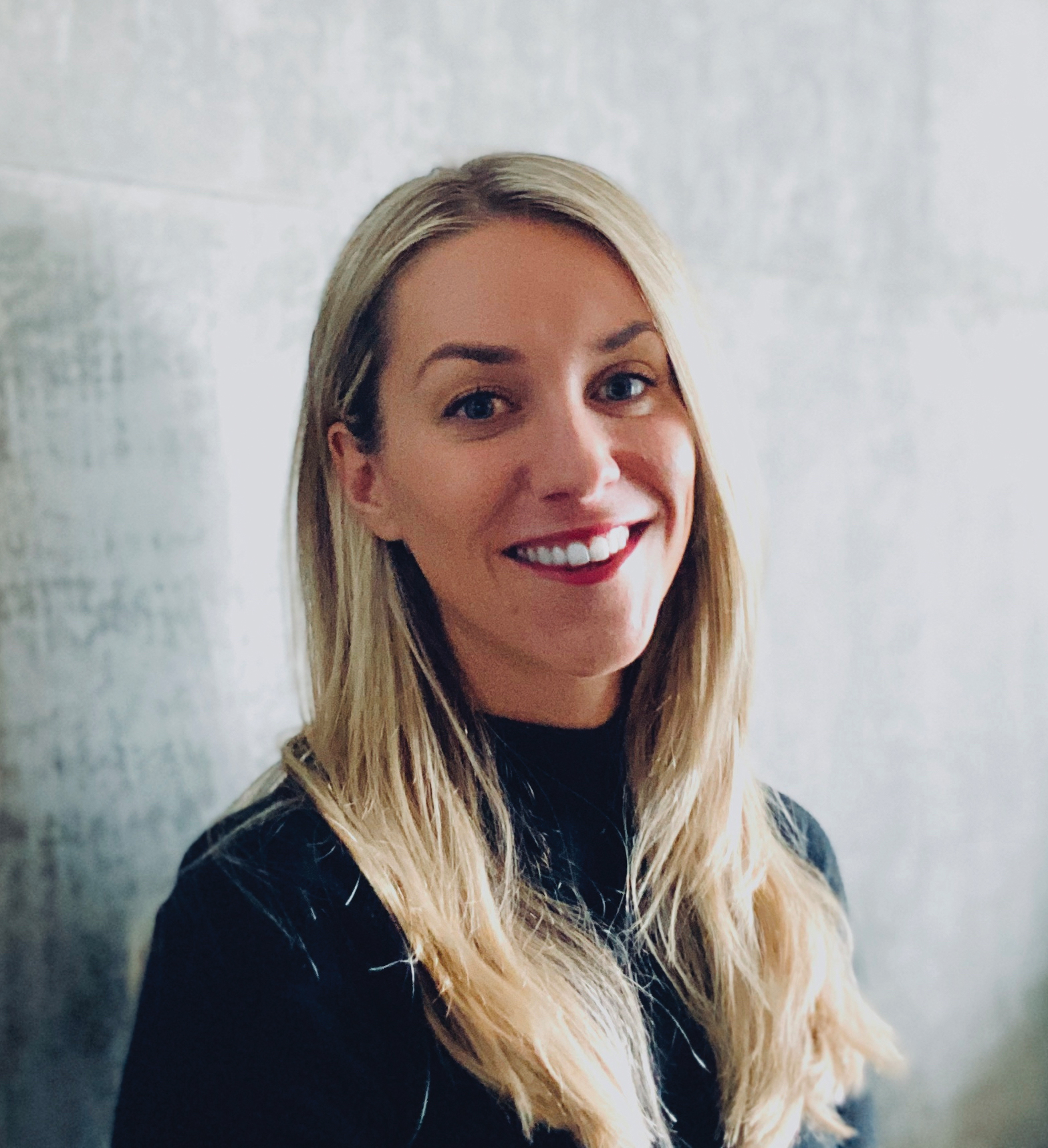 Vice President, Associate Client Partner
Epsilon
Age 32
Meythaler has more than 10 years of digital transformation experience, primarily helping large global companies navigate the fast-paced changes that come with being a part of an ever-connected digital world. She currently leads work for The Hive, a bespoke shopper intelligence hub that marries millions of signals and humanizes them at the individual level. She is most proud of being promoted into her current role and having the opportunity to work with a team of bright, talented people to drive transformation and change. She previously served as director within Epsilon's Strategic Consulting-Marketing Technology & Digital Transformation practice, where she worked on enterprise-scale digital transformation projects across CPG, financial services, travel and hospitality, technology and logistics verticals. She helped to shape winning strategies across people/process, data and technology, while accelerating the path toward data-driven consumer marketing. 
FUN FACT: During the pandemic, Meythaler learned how to snowboard and surf, and she "completed" Netflix.

Ivey McCloud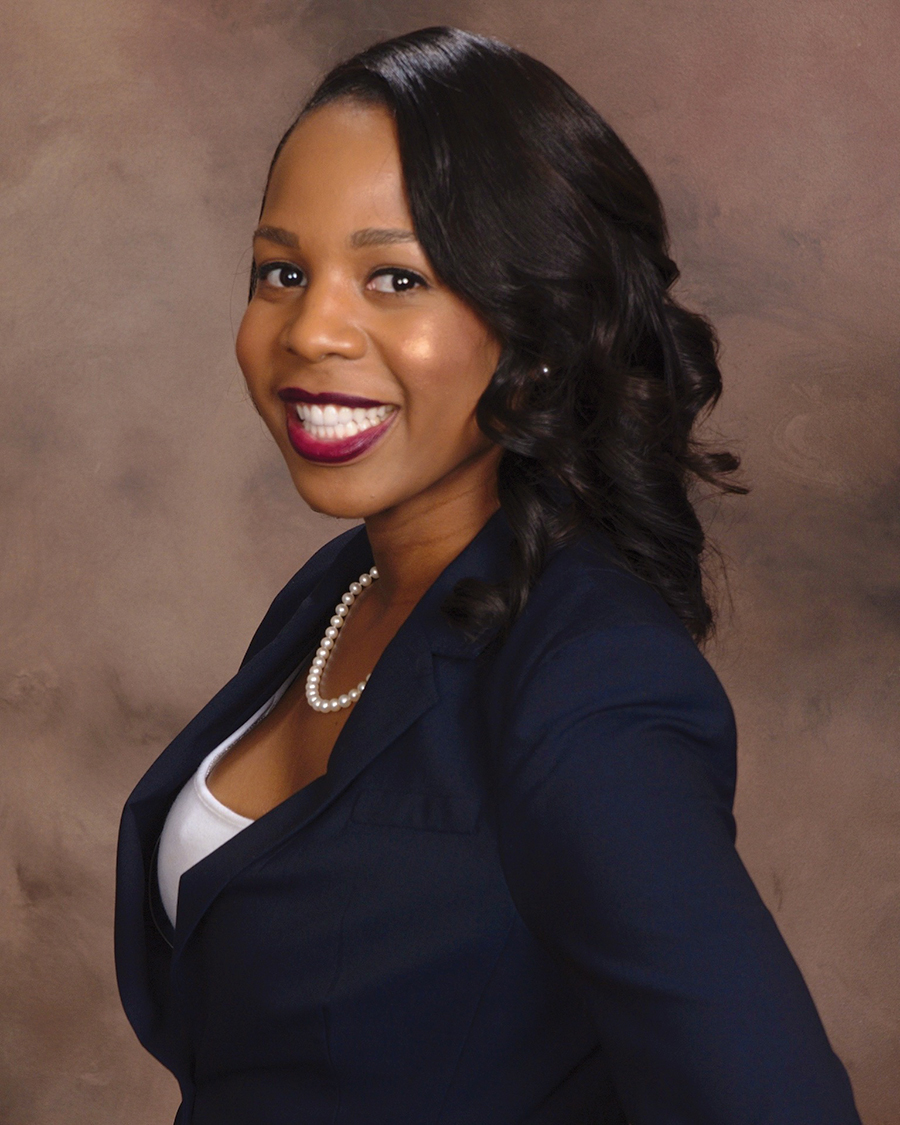 Senior Manager, Customer Marketing
GE Appliances
Age 39
With more than 15 years of experience in brand management, customer, digital and shopper marketing, McCloud develops the strategic marketing plans for key GE Appliances customers, including Best Buy and Costco. She finds success in advancing brand awareness through robust messaging and communication systems delivered across multiple media channels. Recent work includes the development of the Café brand social influencer campaign on Facebook, Instagram and Pinterest, which garnered 6 million impressions, and the launch of the Tech for Good Initiative with Best Buy, in which GE donated a percentage of the proceeds to local Teen Tech Centers. She also executed 1,900 Sharpie Back-to-Campus quarter pallet displays at The Home Depot to increase brand awareness. With a passion to serve her community, she is actively involved in several civic and philanthropic organizations. Seeing a need to assist families affected by the global pandemic, McCloud created a book scholarship through her church for a local high school senior planning to attend a four-year college or university, and hopes to increase the amount of the award through corporate sponsorships and community partnerships.
FUN FACT: As a dedicated and avid runner, McCloud completes at least one 5K or 10K race a month.

Ruben Nazario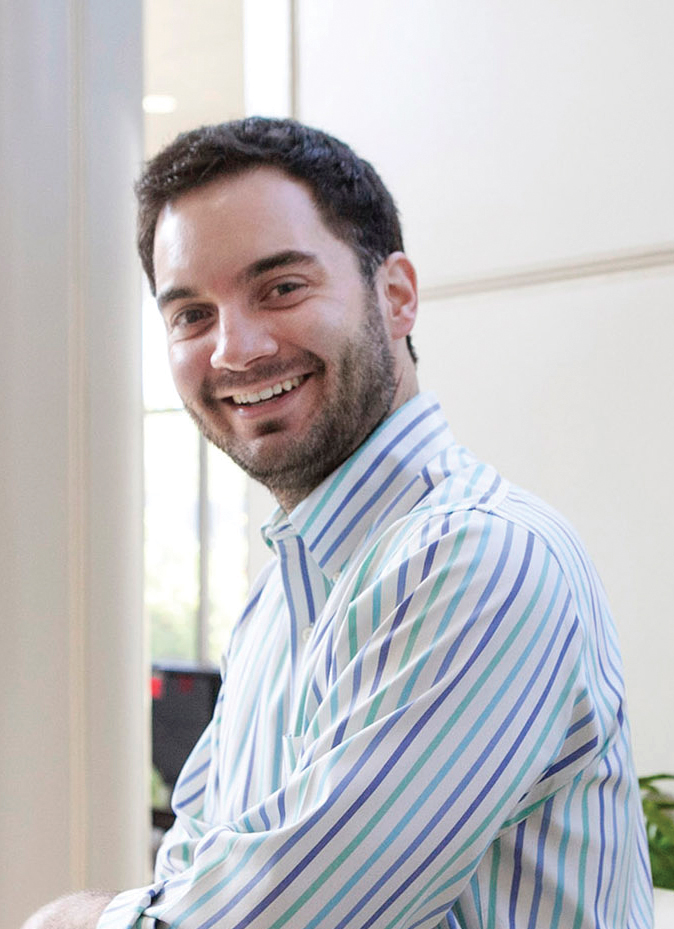 Vice President, Digital Shopper Innovation
Behaviorally
Age 37
Nazario heads up Behaviorally's eFluence division. With more than 12 years of experience in the insights industry and having led the development of key product innovations at the company that has helped brands tackle e-commerce and omnichannel issues, he is the product lead for Flash.PDP, an AI-powered e-commerce image evaluation SaaS platform. He is most proud of his work in launching two AI-powered products in 2021: Flash.AI, a packaging screener that uses AI to predict the performance of early pack designs across KPIs and helps brands narrow down design options; and Flash.PDP, an AI-powered platform that helps brands instantly evaluate their e-commerce images to determine which are working well and which need to be optimized. Both have helped CPG brands make faster decisions and optimize their e-commerce content at scale through AI consumer data.
FUN FACT: Nazario enjoys maps and geography. He has a nearly flawless score on "Worldle," the geography guessing game that's a spinoff of Wordle.

Emma Purola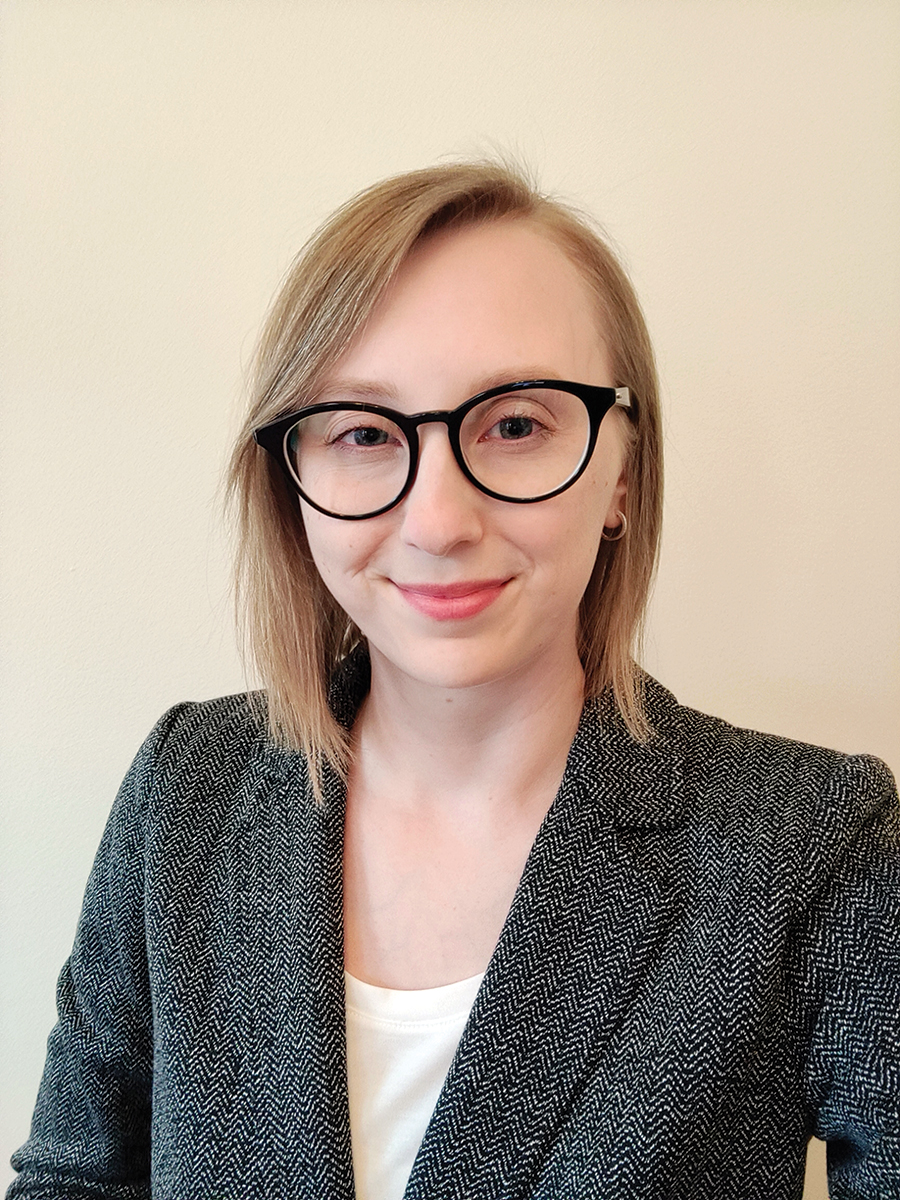 Manager, Media Strategy, Data and Measurement
Peapod Digital Labs
Age 35
Purola is the subject matter expert in first-party audience strategy and marketing measurement for Peapod Digital Labs, the digital and commercial hub of Ahold Delhaize USA. She is currently helping its local brands (Stop & Shop, Food Lion, Giant Company, Giant Food and Hannaford) leverage both historical and prospective customer data to make marketing more relevant and impactful. Over the past two years, she has led work to expand and enhance how paid media is personalized across the retailer's brands. Leveraging third-party tools and providers, she and her team have helped the brands reach customers with offers and content that is most relevant to them, in turn making media costs across the brands more effective and efficient. Since joining Peapod Digital Labs, her role took on a stronger focus on customer data in terms of how the team collects it, protects it and utilizes it to add more value to the customers' relationships with the brands of Ahold Delhaize USA. She has 10 years of experience in paid media and site analytics, developing holistic measurement plans and helping brands understand their marketing effectiveness.
FUN FACT: Purola is an avid bocce player and is involved in several local leagues.

Joshua Rosen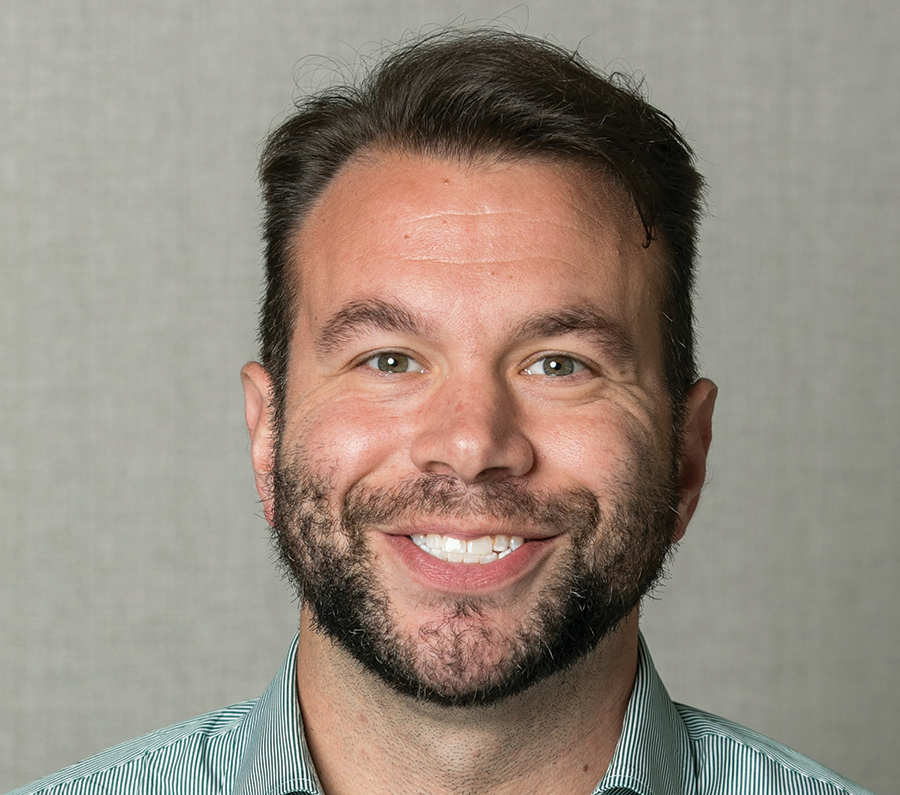 Group Leader, E-Commerce and Digital Marketing
Church & Dwight
Age 37
Rosen started his career at Campbell Soup in brand management, but eventually transitioned to digital roles at Anheuser-Busch, Amazon and, for the past five years, Church & Dwight. At the latter, he has worked on a variety of digital projects and leads the e-commerce marketing team. Recent work includes creating overarching strategies and building out a matrixed team of e-commerce professionals. He is most proud of his work creating a centralized information hub for e-commerce data, best practices and training/how-to guides. It's never fully complete, but he'll continue to work to break down silos and educate/empower the broader organization in e-commerce. 
FUN FACT: Rosen is a Web3 enthusiast, and top 50 collector for 76ers NBA TopShot NFTs. He is excited to see if it intersects more directly with his professional life this year.

Yuni Sameshima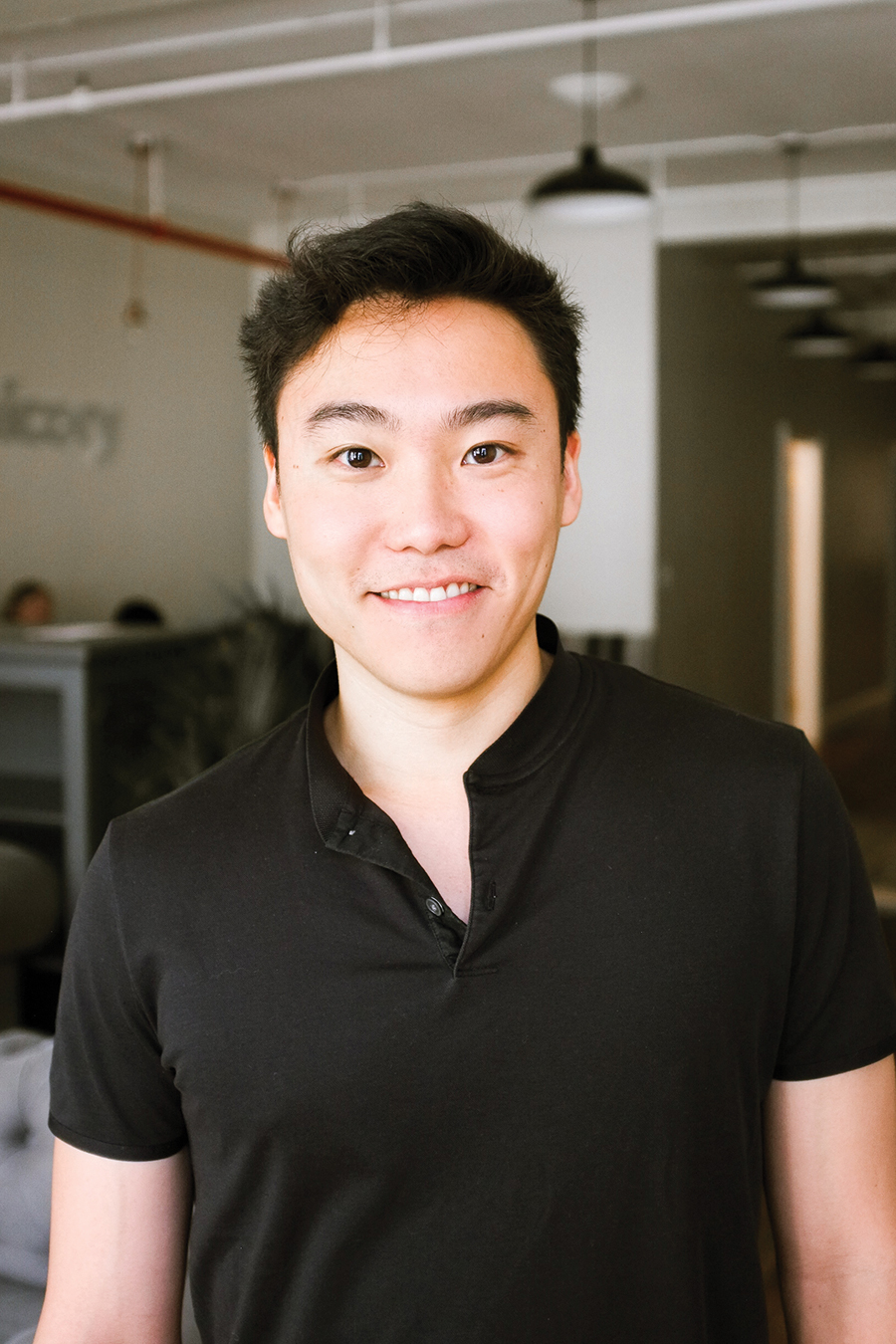 Co-Founder and CEO
Chicory
Age 36
Sameshima leads Chicory, a contextual commerce advertising platform for CPG and grocery brands. The company recently released a new advertising solution called Branded Cart, which prioritizes brands when a consumer adds ingredients to their cart using Chicory's shoppable recipe technology. Branded Cart helps brands grow share-of-cart, increase add-to-cart volume of specific products, and builds loyalty by appearing as a buy-again option on retailers' sites. Multiple blue-chip brands participated in the phase one product launch — and grew their share-of-cart by 89% on average. Sameshima is most proud of Chicory's growth, with 14 new team members and a heavy investment in product. He is a recent Forbes 30 Under 30 honoree in the Retail and E-Commerce category and is an avid speaker and thought leader on trends in shopper marketing, digital grocery and advertising. He is also dedicated to guiding the next generation of entrepreneurs through mentorship programs, such as the Entrepreneurs Roundtable Accelerator, Colgate University's Thought into Action and Built By Girls. 
FUN FACT: Sameshima's first name, Yuni, is actually not a Japanese name. He was born on, and named after, the (Y)unification day of East and West Berlin.

Jessica Sarkisian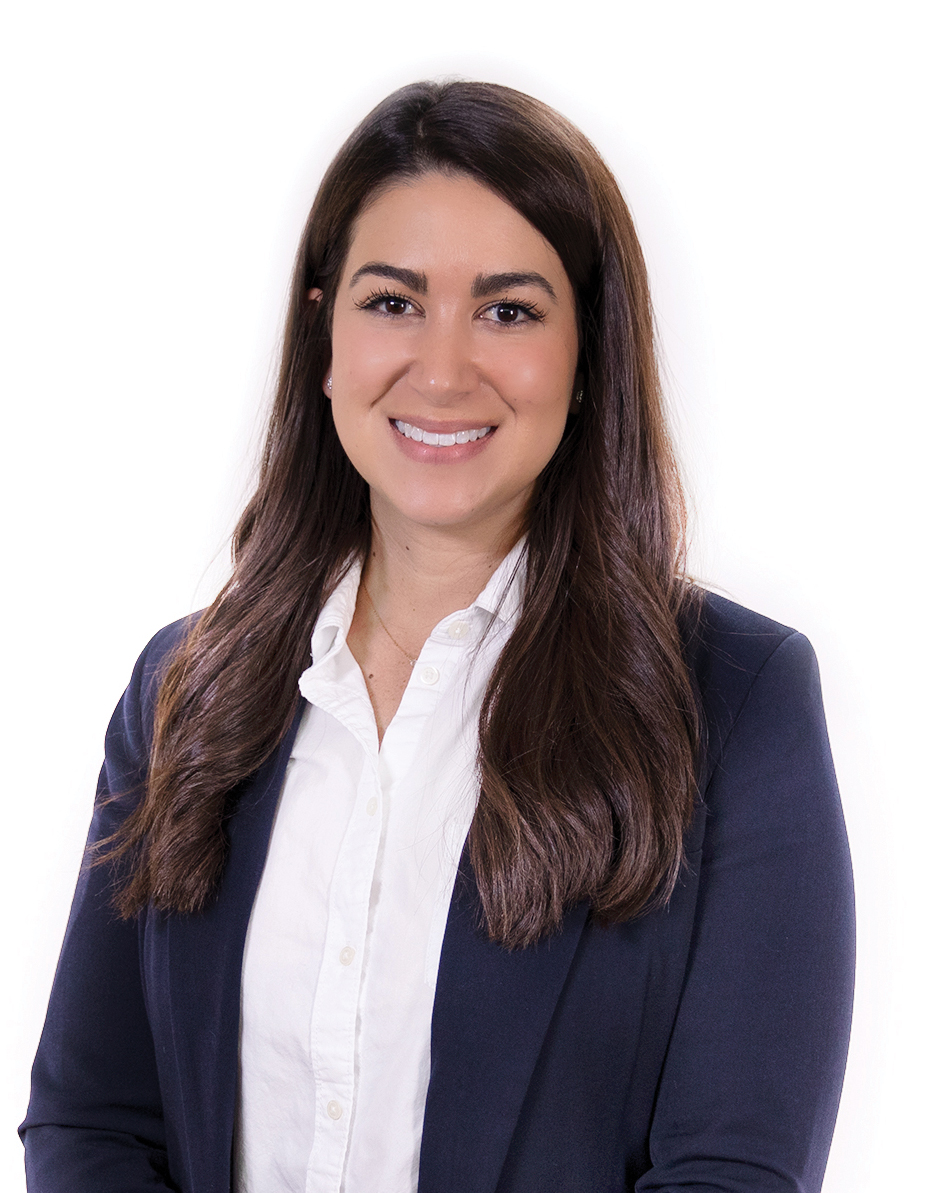 Director, Media & Merchandising
Spectrum Brands
Age 32
Sarkisian recently built a case to demonstrate the opportunity of bringing a portion of agency-managed ad dollars internally to gain efficiency and speed to market. The result is a dedicated media buying team within Spectrum Brands, servicing its full portfolio of brands. She is most proud of expanding her knowledge base and team responsibilities into the retail media and e-commerce space. Sarkisian started her career at Kantar Millward Brown in the advertising research industry. Working across multiple verticals (CPG, B2B, government, financial servicets, health, auto) and client types (marketers, agencies and media partners), she demonstrated leadership across client management, cross-channel media, and creative analytics and business development. After seven years with Kantar, she moved to Spectrum Brands to round out its internal digital agency expertise. She led a team of 14 digital marketing strategists responsible for developing digital content, campaign and channel strategies, influencer partnerships, brand websites, and organic and paid social advertising. She was recently promoted to build and lead a new pillar of Spectrum Brands' commercial operations organization, creating a team that enables sales and brand equity growth for all divisions across the Americas via best-in-class execution of digital media, retail media and e-commerce merchandising. 
FUN FACT: Sarkisian is expecting her first child in October.

Wes Schroll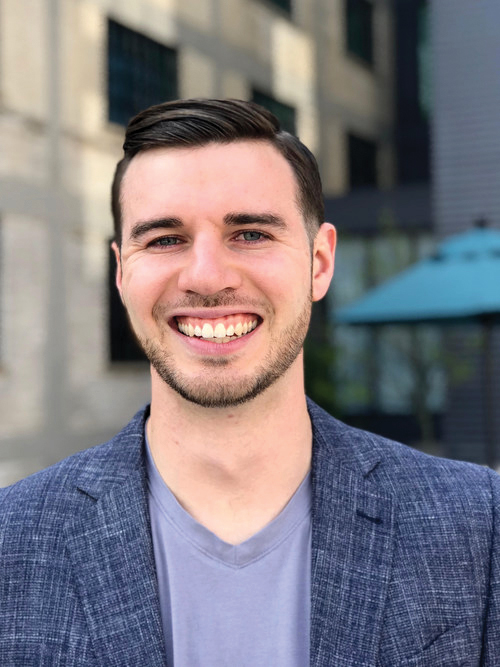 Founder & CEO
Fetch Rewards
Age 28
Schroll drove the launch of the U.S. Spanish-language version of the Fetch Rewards app this past year, while also taking the app "from solo to social" by launching a new, highly engaging set of social features that allows users to interact with friends and engage in friendly competition via its leaderboard. Fetch Rewards hit $100 billion in annualized gross merchandise value (GMV) last year, making it equivalent to the nation's seventh-largest retailer. Schroll has also helped it expand into new verticals and enhance value for both brand partners and Fetch users alike, watching the user base grow from 7 million to nearly 14 million monthly active users this past year. With two startup ventures already under his belt when he entered school at the University of Wisconsin, the idea for Fetch Rewards came after his first solo grocery trip as a college student when he realized that he and others were more loyal to their favorite brands than to the stores they shopped. He started building Fetch Rewards in 2013, which has since grown to more than 90 employees, brought in more than $28 million in funding, impacted millions of users across the country, and changed the way companies reward shoppers for their loyalty. 
FUN FACT: Schroll founded Fetch Rewards as an undergrad at UW-Madison, testing its scanning technology at a local grocery store where the owner liked to support student businesses.

Michael Schuh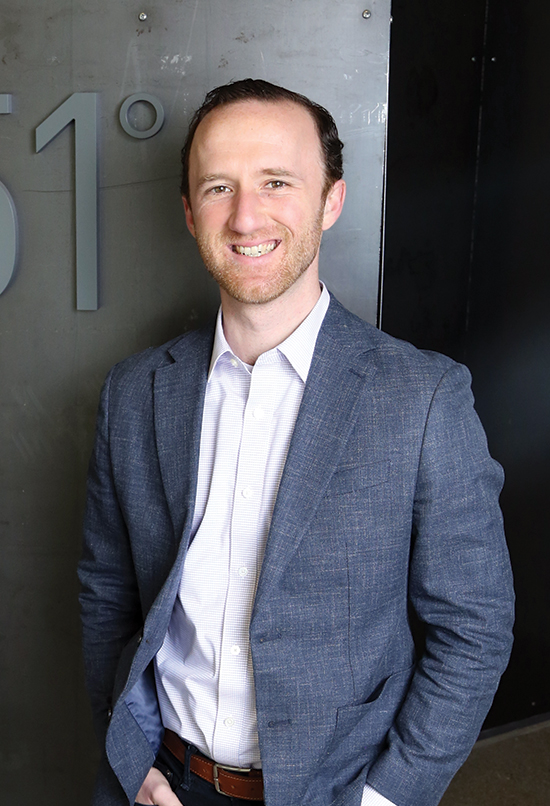 Vice President, Media Strategy
Kroger Precision Marketing (KPM), 84.51
Age 34
Schuh and his team develop retail media products across Kroger's on-site and off-site channels to drive measurable business impact for advertisers. His responsibilities include leading the overall media product strategy for technical, content, commercial and partnership considerations. Kroger digital properties and offsite partnerships are evolving rapidly, and are setting the pace for retail media while presenting a large opportunity for brands to engage with digitally active customers at the point of purchase. Schuh is accountable for ensuring Kroger, consumer packaged goods companies and media agencies have a robust, high-impact product mix to execute advertising plans. He is most proud of the launch of KPM's Private Marketplace, a DSP-agnostic programmatic buying solution for advertisers to pair Kroger's first-party data audiences with inventory at scale. He also spent three years working closely with global retailers at Dunnhumby as a product manager across a suite of pricing and promotions software. Prior to that, he spent two years at Booz Allen Hamilton as a senior consultant, working with public sector agencies to streamline their data and reporting assets. 
FUN FACT: Schuh enjoys making — and could live off of — homemade pasta.

Sweta M. Shukla
Shopper Marketing Manager
Scotts Miracle-Gro
Age 37
Shukla has helped transform Scotts Miracle-Gro's go-to-market strategy to encompass total omnicommerce marketing, most recently leading the strategic planning and execution of a co-marketing plan with its largest retail partner, The Home Depot. She points to key parts of the program, including weekend media plus-ups, a method of focusing weekend social media in the right place at the right time with the right product. Shukla worked cross-functionally in the organization each week to build out the weekend media, which included market selection, product selection and creative development. It drove incremental sales, with strong ROI that exceeded benchmarks. She also led the briefing and media planning that included digital/national TV with key cross-functional teams, and after The Home Depot launched its retail media platform in 2020, her team leaned in heavily in 2021. Shukla led the strategic planning process and worked weekly with agency partners (who led execution) to turn insight into action. Performance drove sales in-store and online, and exceeded benchmarks. 
FUN FACT: Shukla considers herself a "jill-of-all-trades." If there is something she doesn't know how to do, she'll figure it out.

Andrew Stephens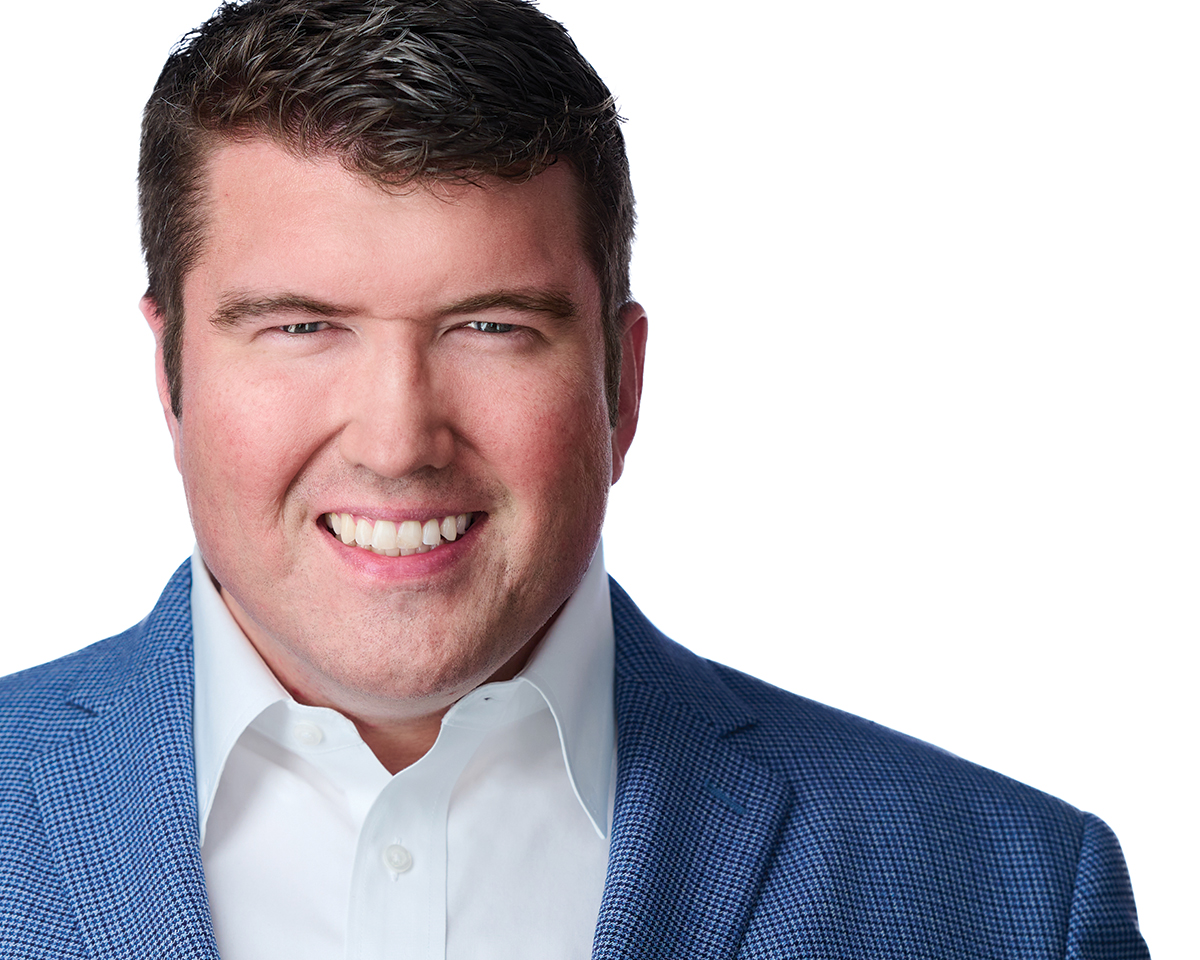 Senior Shopper Marketing Manager
Post Consumer Brands
Age 39
Stephens recently led an integrated marketing communications team in the launch strategy and planning for Post Snacking, a new category in the store that is breakfast snacking. He worked to uncover and bring shopper insights to life for the Post Consumer Brands portfolio, and also pioneered a best-in-class vendor summit, giving more than 15 organizations in the vendor community direct access to brand strategy and objectives to kick off a more cohesive and connected planning season. Stephens sat on the Effie's judge's panel for the second year in a row, reviewing the year's most innovative and effective programming, and is the founder of Sycamore ARC, an organization that serves local school district parents who need to connect with advocacy and resources for students in all grade levels. Its mission is to connect parents to the resources and knowledge necessary to provide their students with a vibrant, fulfilling and rewarding learning experience in and out of the classroom.
FUN FACT: Stephens was a finalist in an air guitar contest with Mick Jones from Foreigner.

Abishake Subramanian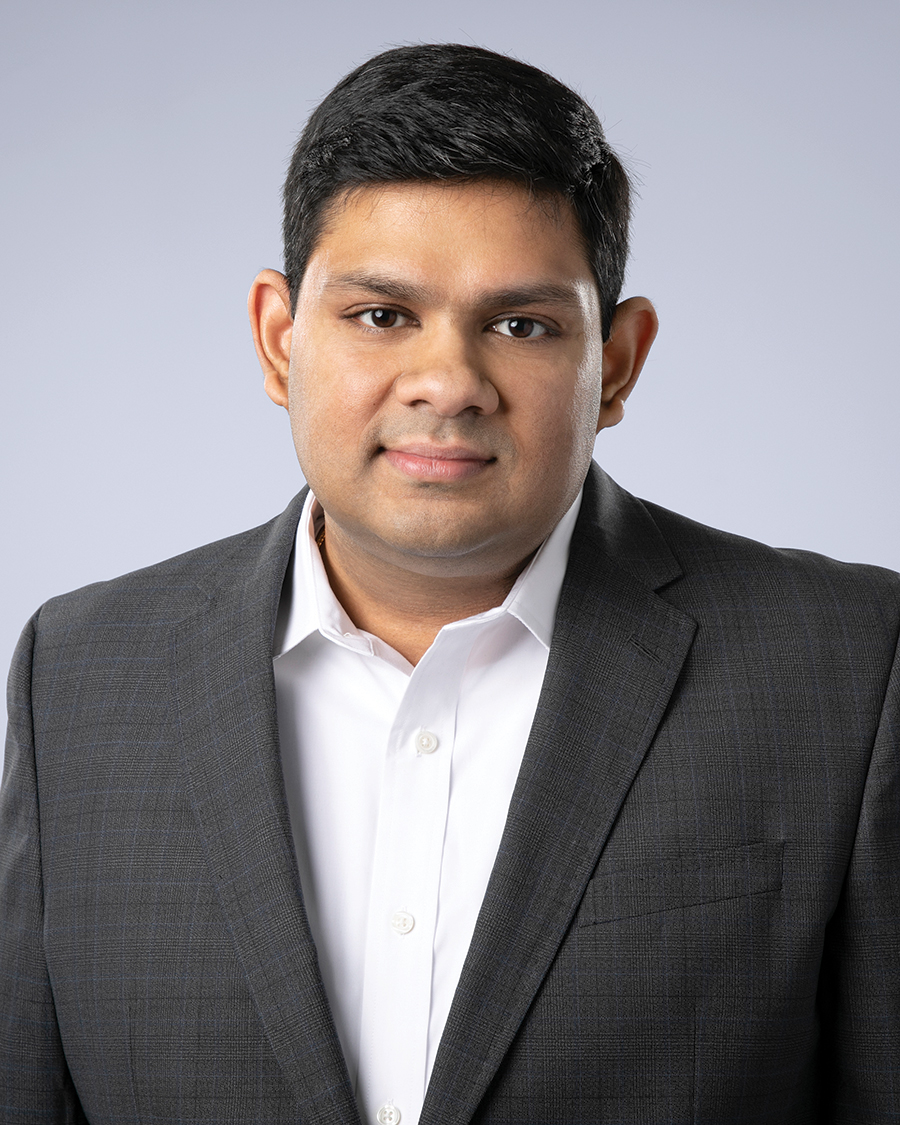 Vice President and General Manager
Lowe's One Roof Retail Media Network, Lowe's Companies Inc.
Age 36
Subramanian leads Lowe's One Roof Media Network, the company's in-house omnichannel advertising services program, overseeing the growth of its revenue, products and organization. He serves as the bridge between the advertising community and Lowe's engineering/product team and sales and marketing team, while working with clients and industry partners to build the business. Recently, Subramanian instituted a best-in-class ad platform inheriting IRI's Liquid Data tech stack to buy and sell personalized digital ads across online, offline, email and social channels with a proprietary closed-loop measurement on-demand system to provide ROI for supplier and CPG investments. The result is accelerated growth in media revenue across more than 100 suppliers and increased conversion on the site, driving top-line growth for suppliers. He also led the acquisition of Triad Retail Media with WPP to take the retail media business in-house, and helped launch Sam's Club Media Group (SMG), resulting in increased profitability and accelerated growth.
FUN FACT: Subramanian bought a giant cedar outdoor playset for his kids from Lowe's last year, picked it up and assembled it in less than three days by himself, with no prior experience.

Briana Voss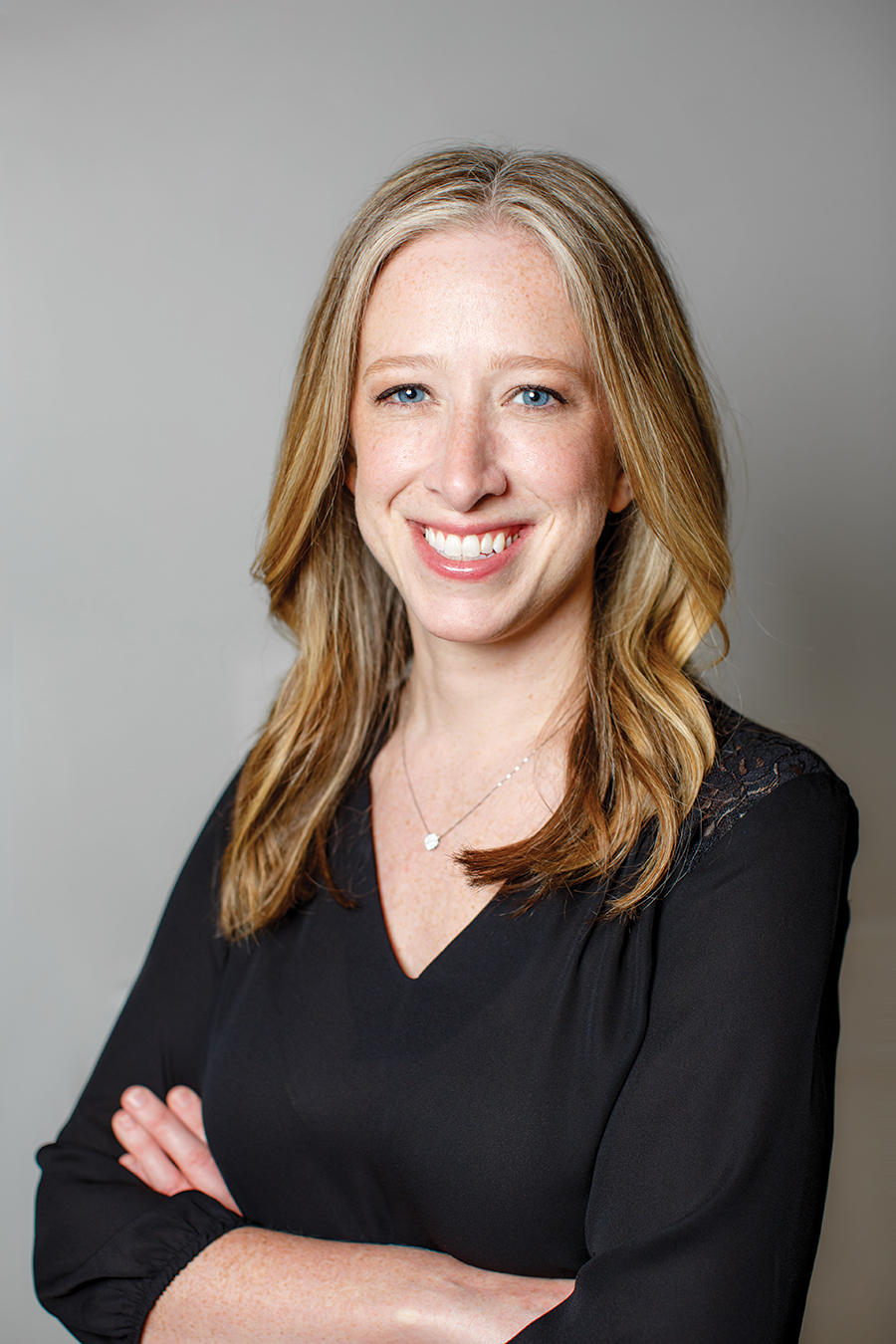 Omni-Channel Marketing Director
Good Foods Group
Age 36
Voss focuses on improving the path for consumers to discover Good Foods wherever they are, and has effectively grown the company's brand awareness and repeat buyers. These efforts include hyper-focused shopper marketing programs supporting its customers, elevating e-commerce and clearly communicating the benefits of the brand. She started her marketing career with a media agency foundation from Starcom Worldwide and gained experience across digital publisher roles within AOL/Yahoo! and brand side marketing roles at Walgreens, which she now applies to her current work at Good Foods Group. 
FUN FACT: Voss has a passion for food. She is constantly learning new techniques, taking classes and trying new flavors. Cooking is her place of Zen.

Denzel R. Washington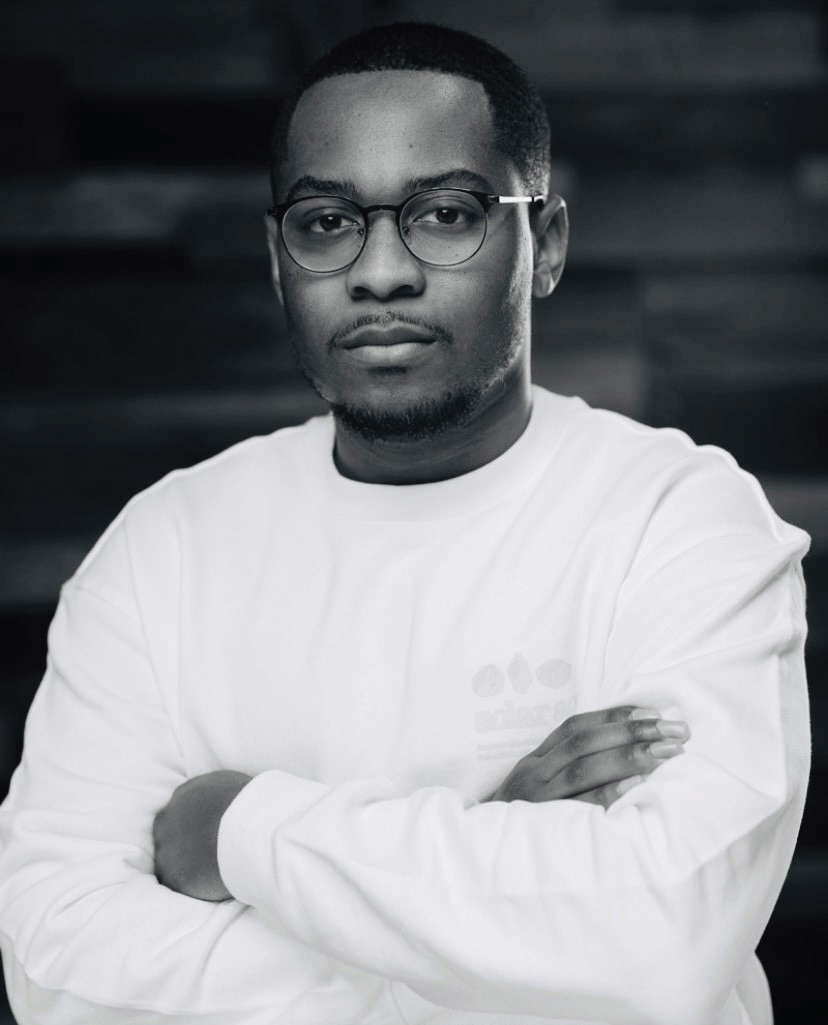 Assistant Manager, Omni Customer Marketing
General Mills
Age 28
This past year, Washington brought the first-ever console partnership to the Totino's brand with Walmart that was designed to bring a nostalgic approach to gaming. He also partnered with the late Betty White to celebrate Betty Crocker's 100th Birthday. The two iconic Bettys were to celebrate their 100th birthdays within three months of each other, and were encouraging home bakers to celebrate alongside them in a campaign in Walmart in October 2021. He also helped launch the company's Old El Paso x Takis fuego taco shells exclusively at Walmart, developing an omni-plan in partnership with Walmart and Walmart Connect that brought in Snoop Dogg as a celebrity influencer. The campaign yielded impressive results, making the taco shell the top selling product in the TexMex category. Washington has spent the last seven years in marketing and e-commerce across a variety of different roles and industry segments. Prior to General Mills, he worked at VMLY&R and other agencies and was accountable for building and developing digital and commerce strategies for multiple clients to help them win at Walmart and Amazon.
FUN FACT: Washington loves going to the movies. It's his second home.